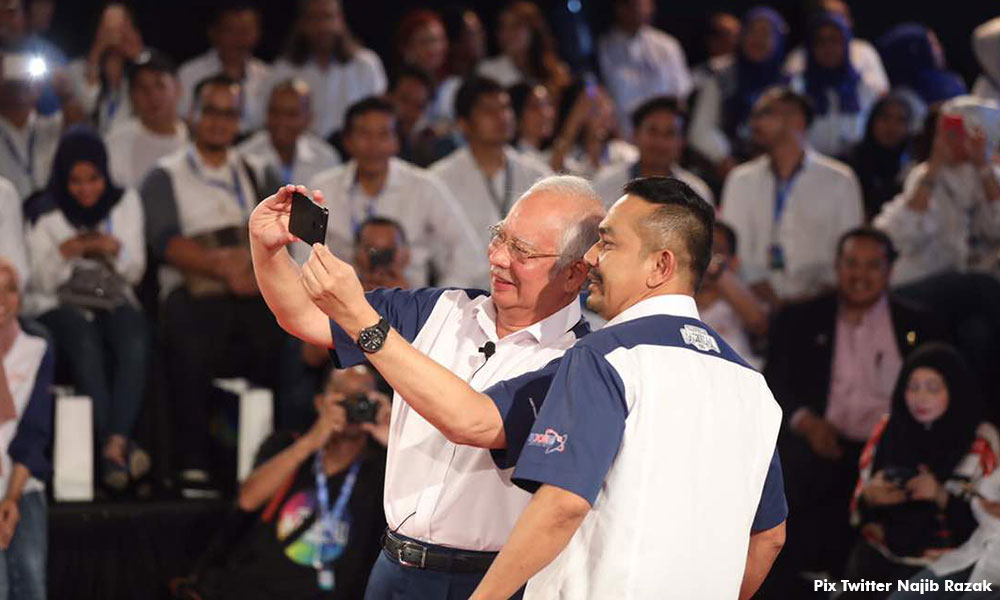 The assault on film director David Teo at a TN50 dialogue last night has prompted public outcry but Prime Minister Najib Abdul Razak who witnessed the incident said it is "all good now".
"Discussion got a little too intense yesterday! A lively discussion but it's all good now.
"All will be heard for TN50," he said on Twitter.
He was lauded by his followers, including one James Saw who said Teo was being "utterly insolent".
"The slap was to awaken him from impertinence," Saw, who uses the handle @tiagomaulle, replied to Najib.
"We need to uphold manners," he said.
"The person who reacted by slapping another citizen in your presence has actually disrespected you," Saravanan, who uses the handle @sara_alagar replied to the PM.
Teo was assaulted by comedian Mat Over when he tried to ask a question to Najib during a TN50 dialogue with the entertainment industry at the PM's residence Seri Perdana in Putrajaya.
Prior to that, Teo had raised his voice after he was not called upon to speak during the dialogue.
He claimed the moderator, Rosyam Nor, and Najib, had only paid attention to those in front of them, and not the attendees who sat on the other side of the circular rostrum.
Rosyam agreed to allow Teo a chance to speak after Teo agreed to calm down.
However, comedian Sulaiman Yassin - better known as Mat Over - walked over from behind Teo and struck the director.
Sulaiman was heard berating Teo for being "rude" to the PM.
Teo, however, managed to raise his hand to parry the blow.
Najib was seen standing motionless as members of the audience and organisers tried to break up the incident.
He was then heard asking organisers to shift the microphone to another audience member seemingly in a bid to continue with the event.
Later, Najib asked both Teo and Sulaiman to return to the front of the stage where he urged them to shake hands.
The duo complied, and subsequently also shook hands with the prime minister and hugged him.
The crowd then applauded them.
Opposition leaders have slammed Najib for merely standing by during the assault and said the incident highlighted the extent of
brown-nosing
culture in Malaysia.
An NGO is expected to lodge a police report against Teo for his alleged "rudeness" while another group is planning to hold a demonstration in front of Teo's office this afternoon.
Sulaiman reportedly
defended
his actions and said he was teaching Teo a lesson in manners.-Mkini