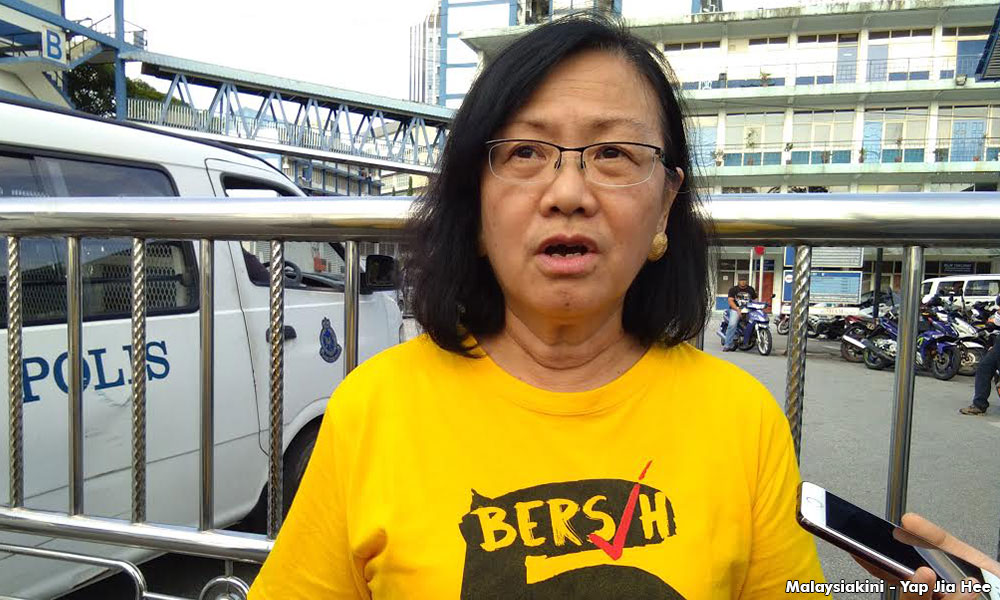 Bersih chairperson Maria Chin Abdullah was quizzed for 15 minutes today over her involvement in a forum in Penang last December, in what appears to be renewed police interest in the electoral watchdog's activities.
Maria Chin told Malaysiakini that she was asked only six very general questions about the event.
"The police said that they are conducting investigations under the Peaceful Assembly Act 2012. I didn't answer all the questions. I told them that I will answer in court," she said.
Maria Chin was a speaker at a forum at Bukit Mertajam, Penang on "cruel laws". Other speakers include activist Adam Adli Abdul Halim and Machang Bubuk state assemblyperson Lee Khai Loon.
Three other Bersih leaders were
also summoned
to the Dang Wangi district police headquarters over a series of candlelight vigils in November last year.According to Bersih advocacy officer Zoe Randhawa
(left in photo)
, police wanted to know if participants at the vigils gave the police 10 days' notice.
"It is quite clear that the investigation is aimed at Bersih deputy chairperson Shahrul Aman Mohd Saari, because the police were asking us about who would replace Maria Chin and what was Shahrul's role," he said.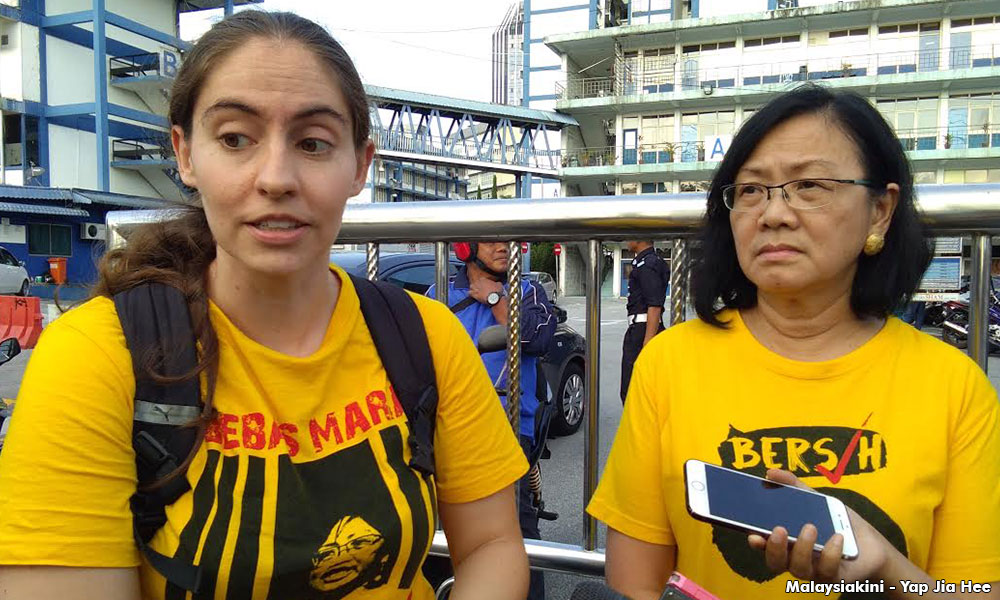 Others quizzed were Bersih secretariat manager Mandeep Singh and outreach officer Chan Tsu Chong.
The candlelight vigils were held after Maria Chin was
detained
, without trial, under the Security Offences (Special Measures) Act 2012 for 10 days.


Read more: https://www.malaysiakini.com/news/382309#ixzz4h9UKOjZK