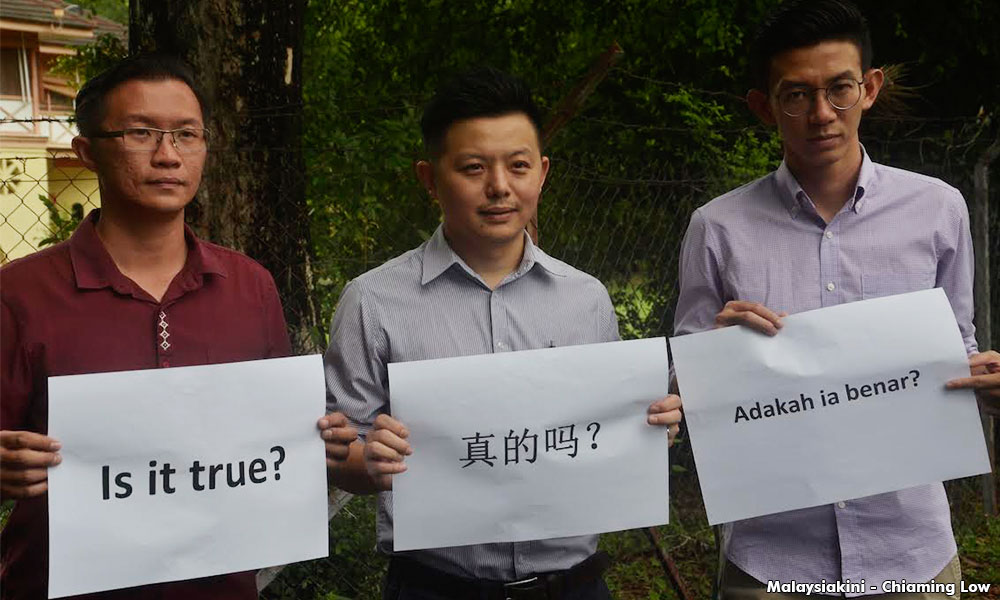 Speculation is rife that a plot of seven acres of land belonging to the Penang government was allegedly sold to a private developer for a mega-wellness project.
Penang Gerakan today questioned the veracity of the claim, seeking the identity of the developer which the plot was allegedly sold off to.
"If it is true, what is the purpose of the sale?If it is true, was there any open tender conducted?
"If it is true that the state government failed to call for an open tender, is the CAT (competency, accountability and transparency) policy dead?" asked the party's state acting youth chief Jason Loo, when met at the location of the plot on Peel Avenue.
Loo said if the allegations were true, the sale of land would be a loss, not a gain, to Penangites.
He expressed hope that the DAP-led government explain the matter and verify the claims about the land being sold to a private firm.
Asked where he obtained the information from, Loo said he had received some complaints from the public since last year.
"People are now sharing about the news in social media".
Recently, Citizen Awareness Chant Group adviser Yan Lee also kicked-up a fuss about the matter.
He was quoted in Free Malaysia Today as saying if the matter was true, the large-scale project in Peel Avenue should have been discussed with residents in the vicinity.
Yan had queried if the land sale was being conducted via an open tender.
"This is prime state land and we are just wondering if there was an open tender," Yan had said.
The land is fronted by the Civil Defence headquarters and surrounded by colonial-like government bungalows, including a state government car depot.
When contacted, state secretary Farizan Darus said the state government will hold a press conference to clarify the matter next week.
He declined to comment on the claims that the land was sold to a private company to build a big-scale wellness project.- Mkini