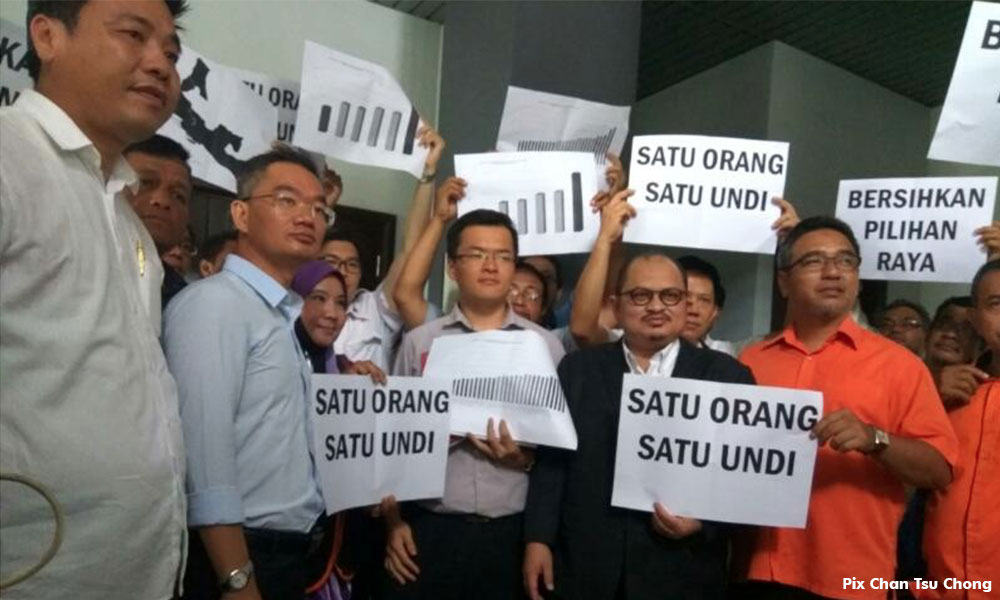 The High Court in Malacca has granted a suspension of the Election Commission's proposed redelineation exercise for both parliamentary and state constituencies in the state.
Judge Vazeer Alam Mydin Meera set June 14 as the hearing date on the matter in his chambers today, the New Straits Times Online reported.
"At least this has put on hold the redelineation until there is an outcome after the case is properly debated in court," said social activist Chan Tsu Chong, who is one of the seven plaintiffs who filed the application on April 4.
The other plaintiffs are Neo Lih Xin, 31, Azura Talib, 40, Lim Kah Sheng, 31, Norhizam Hassan Baktee, 51, Amir Khairudin, 53 and Amran Atan, 47.
They were represented by lawyer Ambiga Sreenevasan.
- Mkini