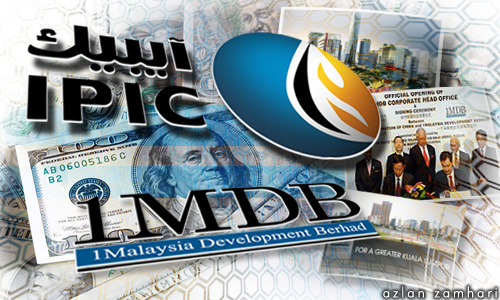 The London International Arbitration Court has granted a consent award in the arbitration between 1MDB and Abu Dhabi's International Petroleum Investment Company (IPIC).
The consent award, in the context of Malaysian law, is akin to the court acknowledging that the disputing parties are opting for an out-of-court settlement.
IPIC, in a filing with the London Stock Exchange today, revealed that the consent award was granted on Tuesday.
The development is significant as it would allow the proposed settlement between 1MDB and IPIC to move ahead as it was previously under the condition that a consent award must be granted.
"Following the announcement on April 24 of the conditional settlement reached between IPIC, Aabar Investments PJS, the Minister of Finance (Incorporated) (MOF Inc) and 1MDB, a consent award was made on May 9.
"Accordingly, the settlement in respect of the arbitration proceedings at the London Court of International Arbitration is now unconditional," IPIC said in the London Stock Exchange announcement.
On April 24, IPIC said 1MDB and MOF Inc had agreed to pay US$1.2 billion as well as assume responsibility for US$4.8 billion in principal and interests of two bonds that were previously guaranteed by IPIC.
Under the settlement, 1MDB and IPIC would also enter into good faith discussions about funds 1MDB had paid to certain entities.
The opposition had criticised Putrajaya's sudden agreement to a settlement which would cost the Malaysian side US$6 billion despite another US$3.51 billion that 1MDB had allegedly paid to IPIC remains unaccounted for.
The "certain entities" mentioned are believed to refer to where the US$3.51 billion was paid to.
1MDB had said the money was paid to Aabar Investments PJS Ltd (BVI), a company bearing a similar name to IPIC's subsidiary Aabar Investments PJS.
However, IPIC denied the British Virigin Islands-registered company was its subsidiary.
Following news of the proposed settlement, Finance Minister II Johari Abdul Ghani, who had overseen the 1MDB rationalisation plan,
disclosed
the existence of a letter proving that Aabar Investsments PJS Limited (BVI) did belong to IPIC in backing his position for arbitration.
He had since distanced himself from the settlement, stating that it was spearheaded by officials in 1MDB and the Prime Minister's Office.- Mkini