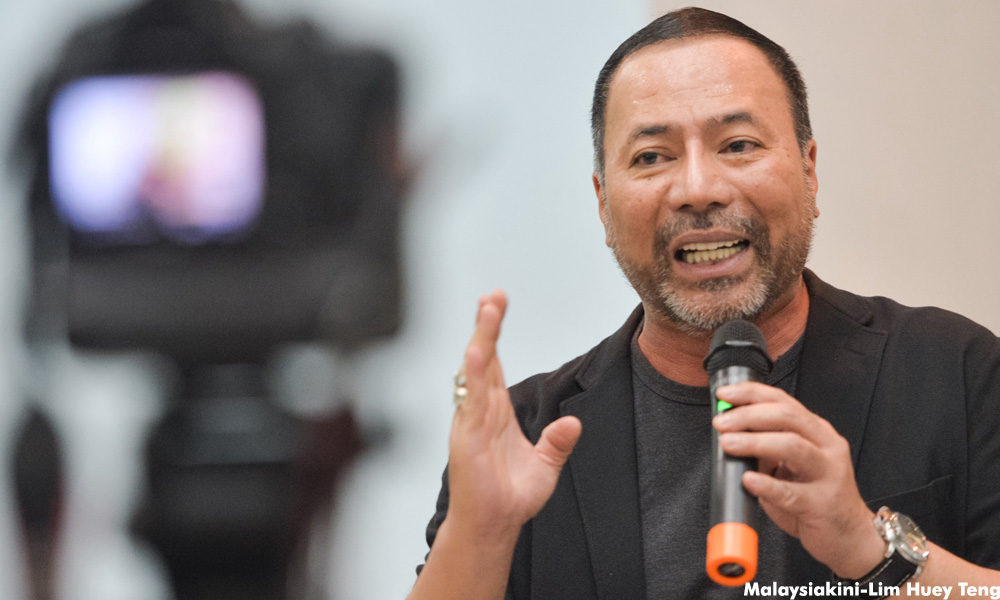 Prime Minister Najib Abdul Rakyat, who hinted an early general election last night was challenged to dissolve parliament soon by former Batu Kawan Umno vice-president Khairuddin Abu Hassan.
"Please tell Najib not to talk too much! If he is very confident and if he is a man, dissolve parliament and call the 14th general election as soon as possible," he said in a statement.
"If he feels that he is very strong, why wait?" he asked, urging Najib not to play dirty by cheating on votes.
In the the 71st anniversary celebration of Umno last night, thronged by a 80,000 strong crowd, Najib had asked," I want to ask you all, are we strong enough? Are we ready? Can we dissolve parliament tomorrow?"
"That is the spirit that we want," Najib said after hearing the crowd's affirmative rejoinder.
Commenting further Khairuddin, who is also the People's Declaration Movement coordinator, said Najib was only "so full of himself" about the strong attendance of Umno members last night.
"Umno members, who were transported to Bukit Jalil Stadium, cannot be benchmarked as the strength of Umno. People were deployed to the assembly," he said.
"As a former division vice-chief, I am an expert on such modus operandi," he said.
"Najib, the village champion, dares to only shout at his own stage. He dares only to criticise Dr Mahathir Mohamad from a distance. But he did not dare to show up for the 'Nothing To Hide' forum when asked by Mahathir, but he is now acting like a warrior," he said.
"Don't just show your manhood at Umno's stage. If asked to deploy Umno members to Stadium Bukit Jalil to debate with Mahathir, will he dare to do so ?" he asked.
"The most corrupted Umno president was lucky as Mahathir did not drive his Proton Iriz to the stadium. If he had driven his car there, surely the Umno president will flee," he added.- Mkini