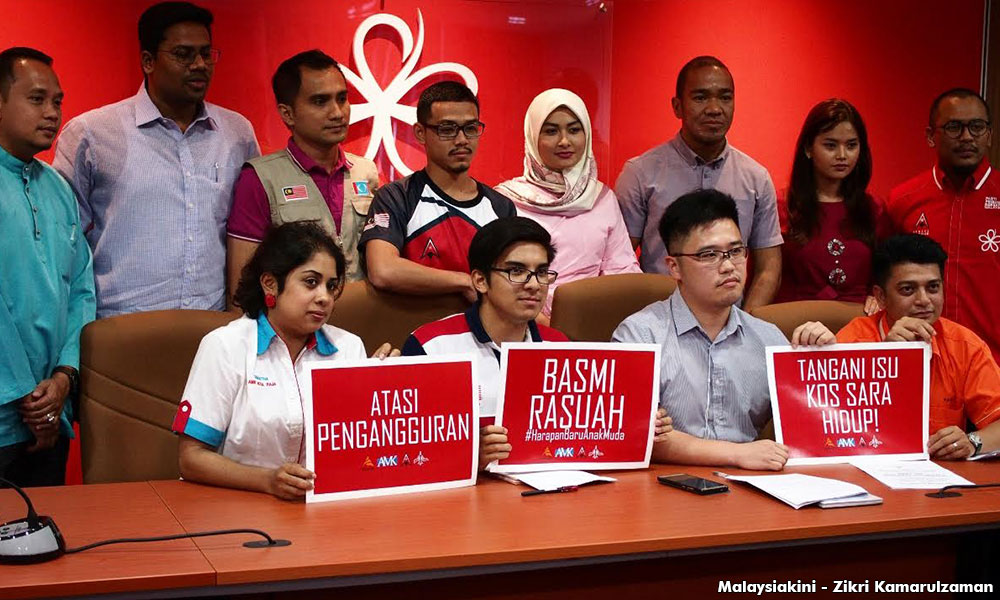 Pakatan Harapan Youth has promised five million jobs within a span of a year if the opposition coalition seizes federal power in the next general election.
Parti Pribumi Bersatu Malaysia (Bersatu) Youth chief Syed Saddiq Syed Abdul Rahman said the coalition aims to achieve this by making 'dirty jobs' more appealing and cutting down on foreign labour.
"There are 3.3 million documented foreign workers as of 2016, we aim to reduce this to 2.5 million in five years," he told a press conference in Petaling Jaya today.
Syed Saddiq said that given the right salary, one Malaysian could do the job of two foreigners.
DAP's Dyana Sofya Md Daud, who was also present, said the Penang state government employed 2,437 in municipal council jobs - mostly involving waste management – last year.
"So to say that youths are not interested in dirty, dangerous, and difficult (3D) jobs is not true. With good salaries, they will be," she added.
She said the initiative cost the state RM20 million, but was worth it to create jobs for locals.
While the cost for this on a national level is uncertain, Parti Amanah Negara (Amanah) Youth deputy chief Faiz Fadzil said combined with a culture of anti-corruption, the cost would be minimal.
"We may spend RM1 billion on creating jobs, but we can save up to RM30 billion from plugging leakages," he said.
Also present at the press conference were PKR Youth vice chief Sangetha Jayakumar and DAP Pasir Pinji assemblyperson Howard Lee.
According to the Department of Statistics, 504,100 people were unemployed in 2016.
Of this figure, 60.4 percent of those without work were youths aged 20 to 29. - Mkini