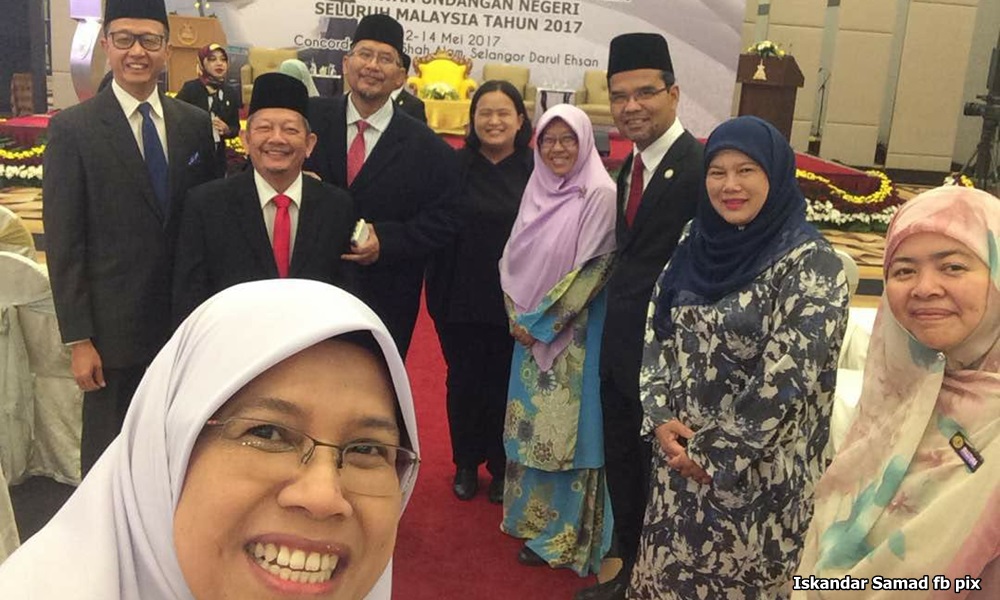 Selangor exco member Iskandar Abdul Samad said he has not received any directive from Selangor Menteri Besar Azmin Ali to resign from the state cabinet.
The PAS leader when asked today, would not comment on a news report that Azmin had directed PAS members of the Selangor executive council to resign following the Islamist party's decision to sever ties with PKR.
"No, there has been no instruction whatsoever," said Iskandar when met on the sidelines of the meeting of speakers of Parliament and state assemblies 2017 in Shah Alam today.
Asked on the veracity of the report in
The Star
today citing Azmin as calling on the three PAS state cabinet members in his government to
resign
, Iskandar repeatedly said, "I don't know."
When pressed if The Star's report was correct, he said, "I don't know. But I didn't receive anything (news).
He added the meeting with Azmin yesterday was "very good".
Azmin held a meeting with Selangor PAS commissioner Sallehen Mukhyi and the excos Iskandar, Zaidy Abdul Talib and Ahmad Yunus Hairi to discuss the PAS syura council decision for the party to sever ties with PKR, which had been passed during the party muktamar.
The PAS Selangor excos had been criticised for remaining in the PKR-led government, first after severing ties with DAP and rejecting cooperation with Pakatan Harapan, and the latest move to cut ties with the last remaining member of the former Pakatan Rakyat.
Iskandar was also asked to comment on PKR secretary-general Saifuddin Nasution's Facebook post where the latter reminded how former PAS spiritual leader Nik Aziz Nik Mat had once asked Semangat 46 Kelantan excos to
resign
after they severed ties with the Islamist party in 1996.
"No comment, it's better to ask Saifuddin. I don't want comment," said Iskandar. -Mkini