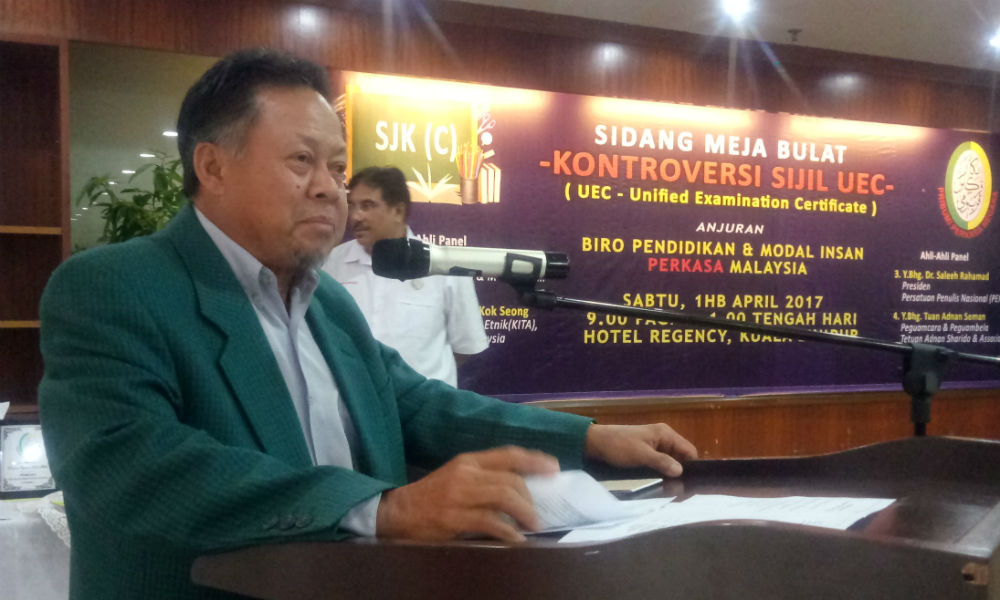 Perkasa has expressed alarm at MCA inking a cooperation deal with the Communist Party of China (CPC), raining concerns of communist infiltration in the country.
"The agreement and cooperation will surely bring in and expand communist ideology which is a danger to the nation.
"The close relationship between the two all this while should have raised the government's suspicion.
"Why is the government allowing this?" said Perkasa deputy president Sirajuddin H Salleh.
He was responding to MCA's agreement with the CPC to cooperate on areas of education, culture, expertise, strategies, village development and other aspects.
Sirajuddin questioned if the government had forgotten what the communists had done to the country in the past.
"Has BN, Umno and Malay NGO leaders forgotten the thousands of Malay soldiers and their families who suffered and died while fighting the communists who saw Beijing and Mao Zedong as their guide during the emergency?" he asked.
Sirajuddin accused MCA of being an "enemy within" and urged Wisma Putra, the army and police as well as NGOs to counter the MCA's actions.
He stressed that foreign relations is a matter for the federal government and not MCA.
"Therefore, Perkasa wants the government to cancel MCA's cooperation with the CPC."
He also urged the youths in Umno, PAS, Parti Pribumi Bersatu Malaysia and other NGOs to object MCA "colluding" with the CPC.
Last Sunday, former diplomat Dennis Ignatius had raised similar concerns, including on MCA's decision to send its leaders for cadre training in China.
"While details are still sketchy, it is well known that cadre training is an essential part of the CPC's indoctrination methodology.
"While the curriculum for foreign participants is slightly different, the objective of influencing and indoctrinating foreign political parties remains the same.
"Over the longer term, the CPC hopes to build a core of foreign cadres who are sympathetic to, and supportive of, the CPC and its foreign policy and ideological goals," he said.
However, MCA religious harmony bureau chief Ti Lian Ker today
denied
that its leaders were being indoctrinated in China.
"There is absolutely nothing ideological at all in any of its training. There is no discussion on international politics, nor courses on regional politics," Ti said in a statement today.
He stressed that the information provided during the training were only "technical knowledge."- Mkini