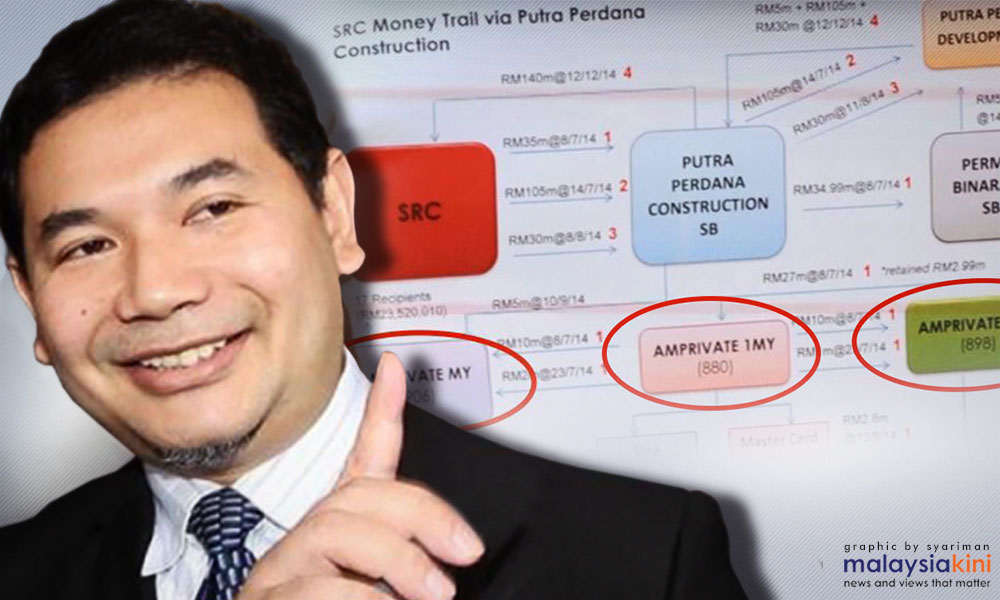 The authorities had confirmed Prime Minister Najib Abdul Razak had three other Ambank accounts that were active at the material time in relation to the allegation that he paid lawyer Muhammad Shafee Abdullah RM9.5 million, said PKR vice-president Rafizi Ramli.
He claimed that information on the flow of funds from the said three accounts were detailed in a flowchart shown by attorney-general Mohamed Apandi Ali during a press conference in January 2016.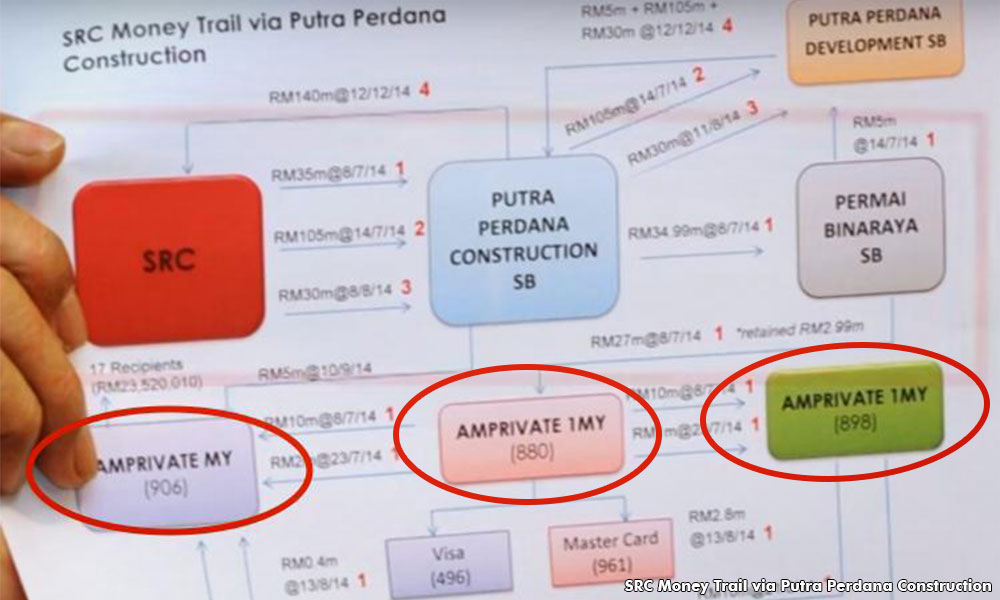 Rafizi was responding to former inspector-general of police Musa Hassan, who questioned the validity of Sarawak Report's allegation regarding the payment based on a Malaysiakini report two years ago, which stated that one of the accounts was closed on Aug 30, 2013.
"I don't know whether Musa had prepared the statement himself or that the script was influenced by those close to the prime minister.
"The fact is Musa had embarrassed himself because he did not study the details of the investigation and had the wrong information," he said in a media statement today.
Moreover, the PKR leader said details of the three accounts were outlined in the purported leaked investigation papers, posted on the sprminsider.blogspot.my blog. The Malaysian Anti-Corruption Commission (MACC) has yet to respond to queries on the veracity of these papers.
Rafizi said that the
recent admission
of two senior lawyers of having received the sum as detailed in the leaked papers had lent credence to the the authenticity of the documents
According to him, the leaked documents showed that although Najib has closed his account with the number ending 9694, the account which allegedly received the billions of ringgit from Arab donors, on Aug 31, 2013, some of the money from the account were transferred to the three said accounts.
The three said accounts - with account numbers ending 1880, 1898 and 1906 - were allegedly opened on July 31, 2013.
"So there were three accounts used by Najib between September 2013 and February 2014 - the period in which RM9.5 million was (allegedly) transferred to Shafee.
"The RM9.5 million could have come from either accounts," said Rafizi.
Rafizi, again citing the alleged leaked investigation papers, claimed that Najib's agents had informed the bank that the accounts would be used for specific purposes - political funding, for a foundation, while the last account was for miscellaneous purposes.
Both Najib's office and Muhammad Shafee have not responded to repeated requests for a response to Sarawak Report's allegation.
The payment was
contentious
because Shafee was the lead prosecutor when the Sodomy II case against Anwar Ibrahim was heard in the higher courts,
Malaysiakini has contacted Najib's office for a response to Rafizi's allegation on the existence of the three accounts.
Malaysiakini is unable to independently verify Sarawak Report's allegation or determine if the alleged payment to Muhammad Shafee was related to his role in Anwar's case.- Mkini