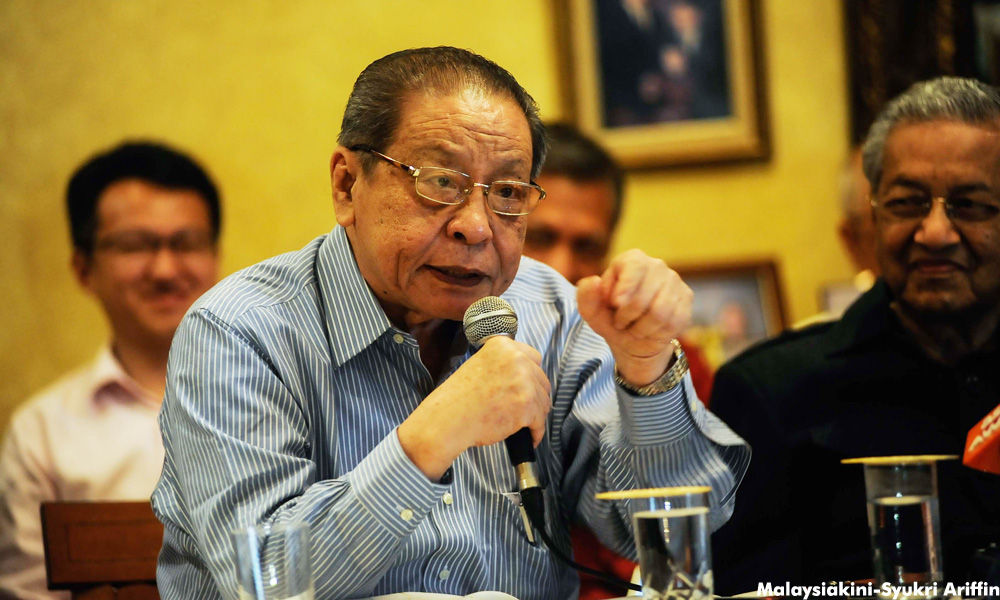 Lim Kit Siang has urged Prime Minister Najib Abdul Razak to confirm or deny if he had three other Ambank accounts which were active at the material time of the alleged payment of RM9.5 million to lawyer Muhammad Shafee Abdullah as well the payment itself.
"Silence is simply not an option for the prime minister if he wants Malaysians and the world to believe he is committed to the principles of accountability, transparency and good governance.
"A prompt and straight-forward confirmation is called for if Najib had three other Ambank accounts at the relevant period concerned, or there should be a denial; similarly, if Najib had paid Shafie RM9.5 million from his personal banking accounts - confirm if true, giving the reasons for the payment; deny, if untrue.
"Why is Najib finding it so difficult to do a simple thing?" he asked in a media statement.
He was responding to PKR vice-president Rafizi Ramli who claimed that the existence of the three other accounts was revealed in a flowchart shown by attorney-general Mohamed Apandi Ali during a press conference in January 2016.
Meanwhile, Lim also called on Apandi to break his silence on Rafizi's claim.
Noting more than a week has passed since Sarawak Report made the allegation about the payment to Shafee, he said it was the normal reaction for Malaysians to link the matter to Anwar Ibrahim's case in the absence of an explanation.
"This is why Najib should speak up and abandon his policy of silence on matters which affect the good name of Malaysia," he added.
The Sarawak Report allegation had led to claims of a political conspiracy against Anwar as Shafee was the chief prosecutor when the former opposition leader's case was heard in the higher courts.
Anwar, who is serving a five-year prison term, is planning to file a legal action against his conviction tomorrow based on this allegation.
Sarawak Report claimed that the payment was made in two tranches - Sept 11, 2013 and Feb 17, 2014.
On Feb 10, 2015, the Federal Court upheld Anwar's conviction.
Malaysiakini is unable to independently verify the Sarawak Report allegation or confirm if the purported payment was related to Shafee's role in Anwar's case.
Numerous attempts to seek response from Shafee and the prime minister's officers have proved futile.- Mkini