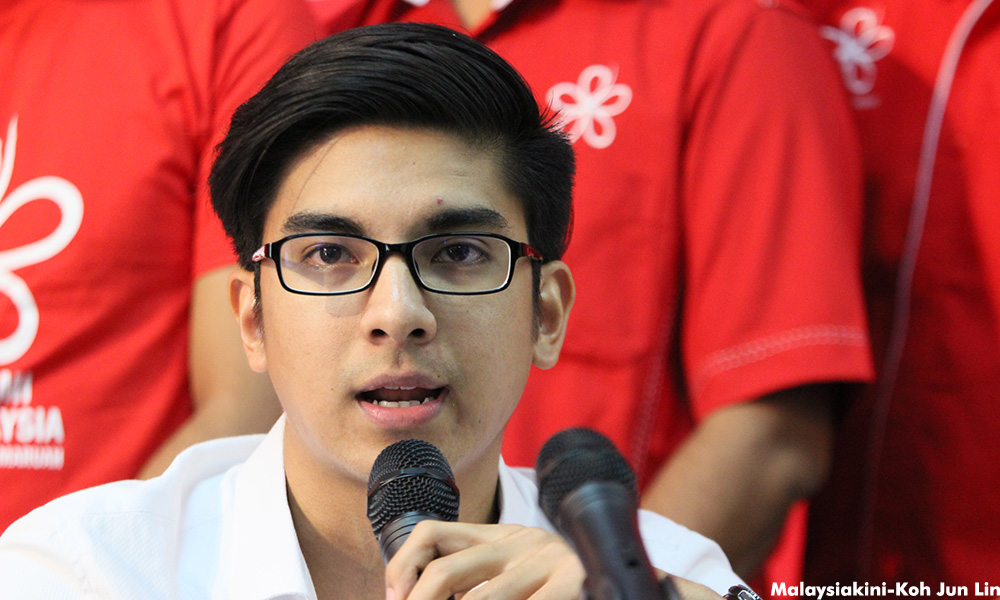 The Parti Pribumi Bersatu Malaysia (Bersatu) youth exco Muhammad Hafiz Azhar would face disciplinary proceedings after questioning the party's leaders Dr Mahathir Mohamad and Muhyiddin Yassin at a press conference yesterday.
Bersatu youth chief Syed Saddiq Syed Abdul Rahman said the party has no issues with dissenting voices, but their grouses must be voiced through proper channels.
"I think there is someone behind this; there is a problem there. I think the way forward is not to strip him of his post outright, but to defer his case to the (Bersatu) disciplinary tribunal that was recently formed.
"There, we will give him the opportunity to answer questions, or he himself can say that he is dissatisfied with this issue. That's his prerogative.
"At the same time, if he insists on abusing Bersatu's youth name and using the wrong forum, we will let the disciplinary committee take further action," he told a press conference in Petaling Jaya today.
He said Hafiz had numerous opportunities to pose his questions directly to Mahathir and Muhyiddin, including both open and closed-door forums. However, he claimed Hafiz did not attend those forums.
-Mkini