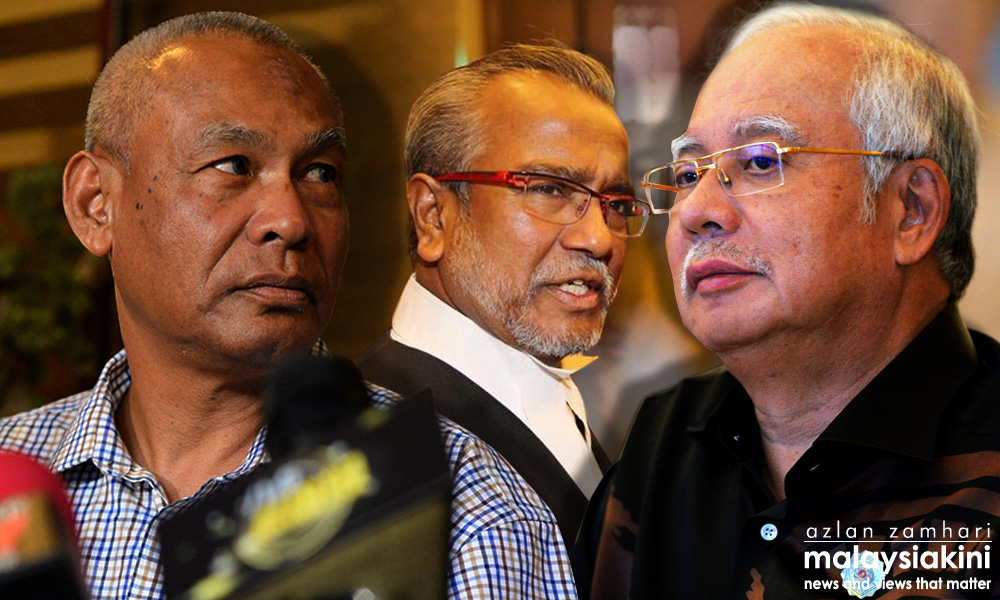 Former inspector-general of police (IGP) Musa Hassan suspects an agenda behind the allegations that Prime Minister Najib Abdul Razak had paid prominent lawyer Muhammad Shafee Abdullah RM9.5 million.
Musa was replying to media questions about possible links between the allegations made by whistleblower website Sarawak Report, and jailed former opposition leader Anwar Ibrahim applying to
set aside
his conviction for Sodomy II based on those allegations.
"I am suspicious. There might be certain interests and agenda here, which can bring ruin or chaos to the country," he said at a press conference in Petaling Jaya today.
Shafee, a private lawyer, was appointed by the government to lead the prosecution against Anwar when the former PKR president's case was heard at the Federal Court.
Anwar was originally acquitted of the sodomy charge by the High Court in February 2012, but the ruling was
overturned
by the Court of Appeal in March 2014.
-Mkini