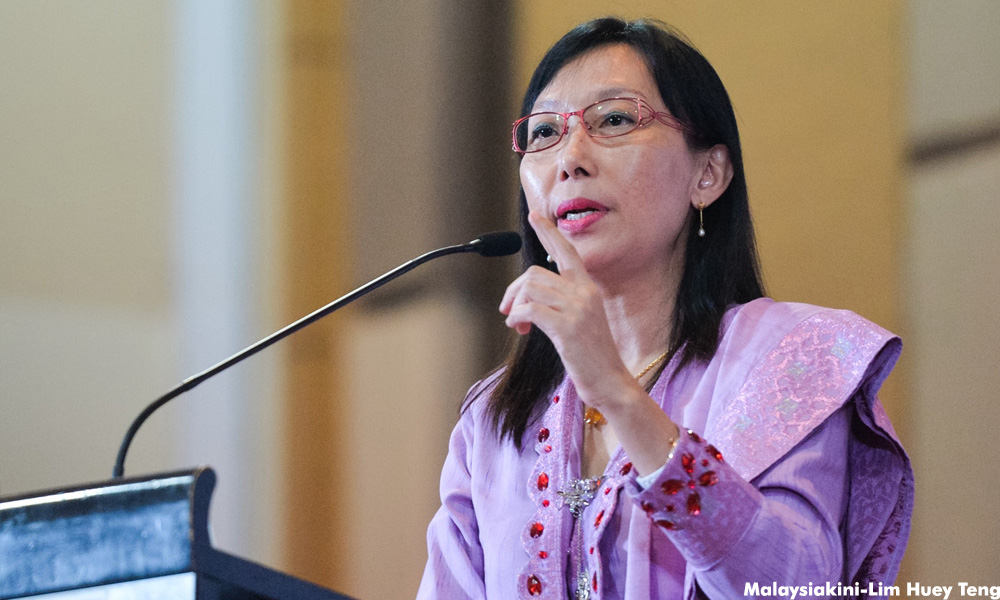 Pakatan Harapan has decided on a logo but will still need some time to put in the finishing touches, according to DAP vice chairperson Teresa Kok.
Kok, who is also part of Harapan's top decision making body - the presidential council, said some modifications were needed and it would take at least another meeting before it is finalised.
"In terms of the logo it's there already. It just needs to be modified a little bit further.
"This kind of thing is very subjective. It's not easy to have a logo that suits everybody's taste," she added.
For now, what Kok could confirm was that the logo was "very simple" and could be easily identified by the public.
Two weeks ago, Parti Pribumi Bersatu Malaysia (Bersatu) chairperson Dr Mahathir Mohamad
revealed
that the logo, which would bear the word "Harapan", was ready and was supposed to be unvield after the presidential council meeting on June 9.
It was understood that although the logo was discussed during the meeting, it could not be finalised as much of the meeting was spent discussing what the coalition's leadership structure would look like.
Meanwhile, an individual who was present at the meeting also admitted that slight modifications were needed before the logo can be finalised.
"We have agreed on one logo and the background colour, just that some modifications are needed in terms of the graphics.
"We are almost done, it's just that we could not announce it that day."
The source said the presidential council had agreed on the word "Harapan" being incorporated in the logo on a red background.
Expect logo after Hari Raya
Asked on why it was taking so much time for the logo to be finalised, the source cited the various complaints the coalition received when it first revealed proposed logos.
"We want to select the best logo so that it would suit the taste of our supporters when we present it to the public."
Harapan received
brickbats
after the coalition's initial three shortlisted logos were put online by PKR vice-president Rafizi Ramli last month.
The coalition later invited
public submissions
, following which at least 130 proposals were received.
Meanwhile, the source believes that the next meeting will be held after the fasting month ends.
"Leaders are now all busy with buka puasa (breaking of fast) events and going down to their respective constituencies so I think the next meeting will be after Hari Raya. This is unless there's a call for an urgent meeting before that.
"If we were to have a meeting in early July on a Monday then we will be going to the Registrar of Societies (ROS) on Tuesday to register the coalition," added the source.- Mkini