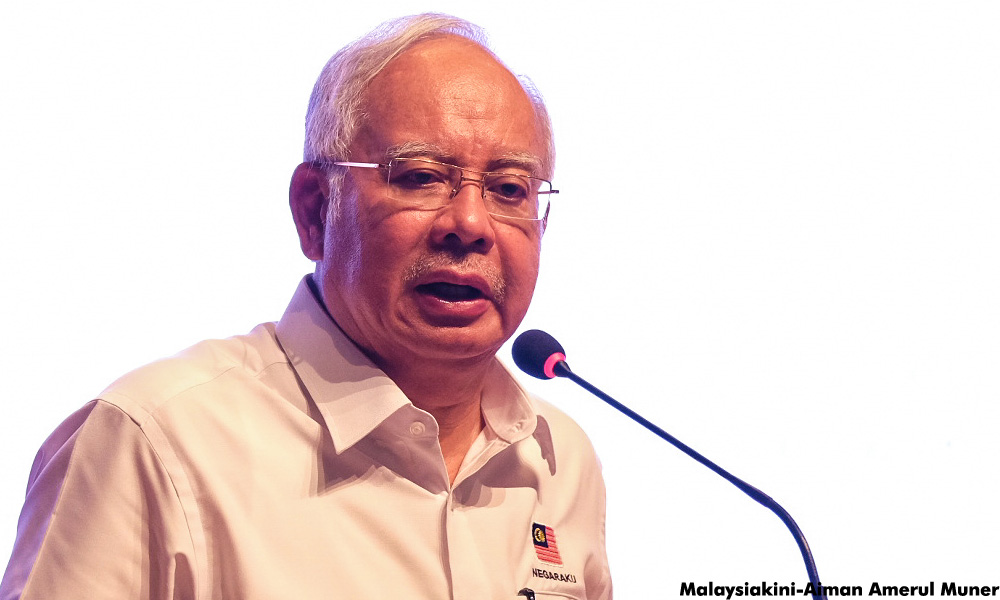 Prime Minister Najib Abdul Razak today said he wants the Felda Global Ventures Holdings Berhad (FGV) crisis to be resolved before Hari Raya Aidilfitri.
Speaking before Felda Sungai Sayong settlers in Kulai, Johor today, Najib also envisioned better days ahead once the crisis had been resolved, with its current share prices being significantly higher.
"It is the government's desire to see that this crisis is resolved as soon as possible.
"I want it to be resolved within this Ramadan month, no longer than that," he told settlers at a breaking of fast function at Sekolah Kebangsaan Felda Sungai Sayong.
He outlined three principles to resolve the situation, namely that the resolution should adhere to laws governing the company; that it should comply with good governance; and that the decision arrived at should be fair.
To this end, Najib said former minister Idris Jala was appointed as an independent party to determine the facts of the case.
After the resolution of the current crisis, Najib said the next goal would be to increase FGV's value.
"Our corporate objective is to turn FGV into a high-value corporate entity that can garner higher revenue.
"We want its share value to be significantly higher than what it is today.
"To this end, I have held discussions with Felda chairperson Sharir Abdul Samad to determine a plan for FGV's future," he said.
Najib said FGV would be able to achieve great things with the government's commitment to assist it.
FGV debuted on Bursa Malaysia in 2012 with a retail price of RM4.55.
However, its share price has continually plummeted, closing at RM1.66 on Friday.
Felda owns approximately 34 percent of FGV.
The FGV crisis was triggered after its board, led by its chairperson Mohd Isa Abdul Samad, ordered the company's chief executive officer, Zakaria Arshad, to take a leave of absence.
This was on the grounds that Zakaria violated corporate governance rules, a claim that Zakaria denies.
Zakaria claimed he had tried to
stop
hundreds of millions of ringgit worth of "ridiculous" investments by the board in activities unrelated to FGV's core plantation business.
FGV today
denied
Zakaria's claims.
The MACC on Friday raided Felda headquarters, which also hosts FGV's offices, a day after questioning Zakaria.- Mkini