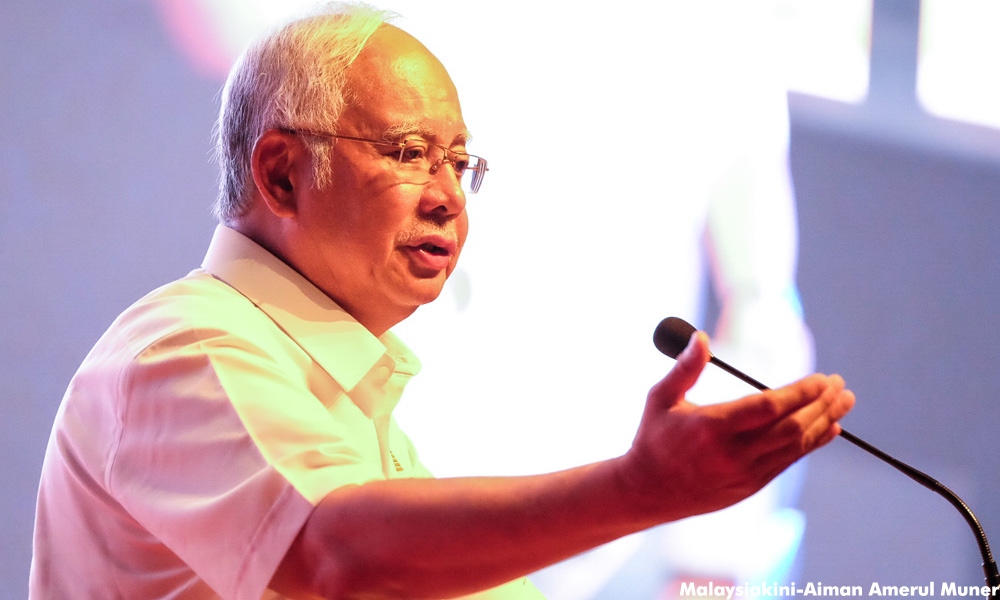 Prime Minister Najib Abdul Razak today announced a Hari Raya incentive of RM500 for Felda settlers but said those who had taken Felda to court or refused to sell their produce to the agency would not be receiving it.
"I would like to clarify the incentive, we will only be paying it to those who have done business with Felda.
"Those who have not done business with Felda, or those who have sued Felda - I'm sorry, they are not on the list," he told the audience at a breaking of fast event at Felda Sungai Sayong in Kulai, Johor this evening.
Najib said the Hari Raya incentive will cost the government RM47.2 million.
On top of that, Najib said Felda settlers will each receive RM280 as a dividend from Felda Global Ventures Holdings Berhad (FGV), bringing the total payout to RM780 per person.
The prime minister also announced a bonus of between five to 30 percent for Felda workers.
He added that frontline Felda workers will receive an additional 10 percent bonus.
Later, Najib also addressed the ongoing crisis in FGV involving its embattled CEO Zakaria Arshad, and pledged to
resolve
the issue before Hari Raya. - Mkini