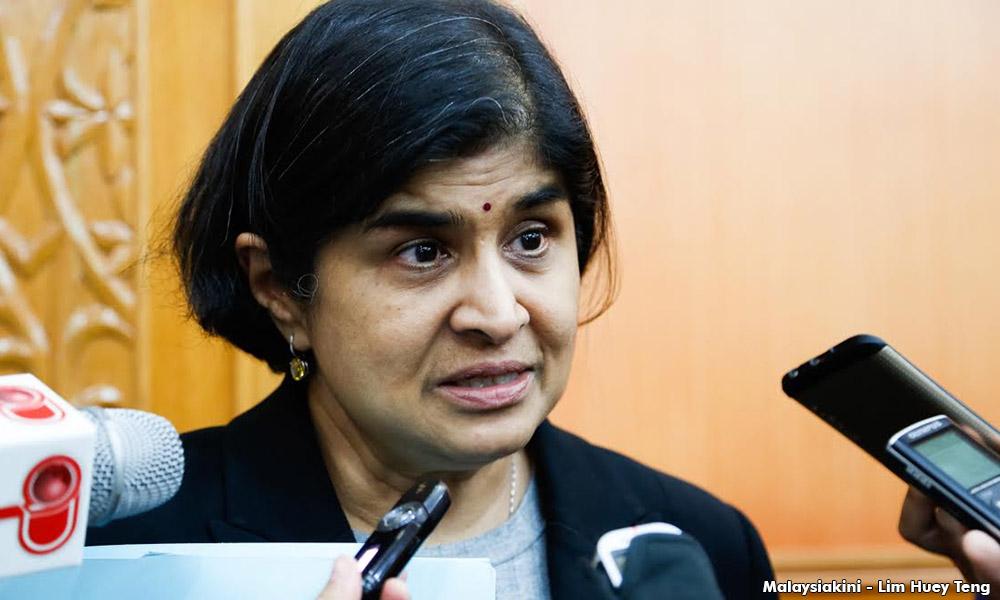 Former Bar Council president Ambiga Sreenevasan has ruled out the need for Sarawak Report editor Clare Rewcastle-Brown to assist police investigations into the claim that Prime Minister Najib Abdul Razak paid RM9.5 million to lawyer Muhammad Shafee Abdullah.
According to her, this was a straightforward case which can be solved with ease.
She was responding to inspector-general of police Khalid Abu Bakar extending an invitation to the London-based Rewcastle-Brown to come to Malaysia to assist Malaysian police on the matter.
"The IGP's suggestion that Clare come here to help in investigations is facetious to say the least. Given there are Interpol red notices out for her, she is likely to be nabbed the minute she sets foot here," Ambiga told Malaysiakini.
"It also makes the police look hugely incompetent - which they are not - that they need help to solve what appears to me an easy enough case to resolve," she added.
Ambiga pointed out that those implicated in the allegation are in Malaysia while the bank accounts cited are with a local financial institution.
"There are enough details provided for the police to commence investigations.
"Why the reluctance? And instead of attacking the whistleblower, the IGP should be thanking all those who give information on wrongdoings," she added.
Speaking to reporters at the Bukit Aman police headquarters in Kuala Lumpur this morning, Khalid said it was unfair for Rewcastle-Brown to just post the allegation on her website.
"Why don't you come here to facilitate investigations," he was quoted as saying by The Malaysian Insight.
He said Rewcastle-Brown should come forward to provide police with the supporting evidence and documents.
Khalid, who revealed that 40 police reports have been lodged in relation o the allegation, said police are also looking at attorney-client privilege.
Last week, Sarawak Report claimed that the payment to Shafee was made in two tranches.
Shafee had acted as chief prosecutor in Anwar Ibrahim's Sodomy II case when the matter was heard in the higher courts.
Sarawak Report's allegation had led the opposition to claim that it pointed towards a political conspiracy against Anwar, who is serving a five-year prison term.
Yesterday, it was reported that Anwar would mount a legal challenge against his conviction based on Sarawak Report's allegation.
Malaysiakini is unable to independently verify Sarawak Report's allegation. It also cannot be confirmed if the alleged payment to Shafee was related to his role in Anwar's case.
Despite numerous attempts to seek a response, Shafee has remained tight-lipped on the matter.- Mkini