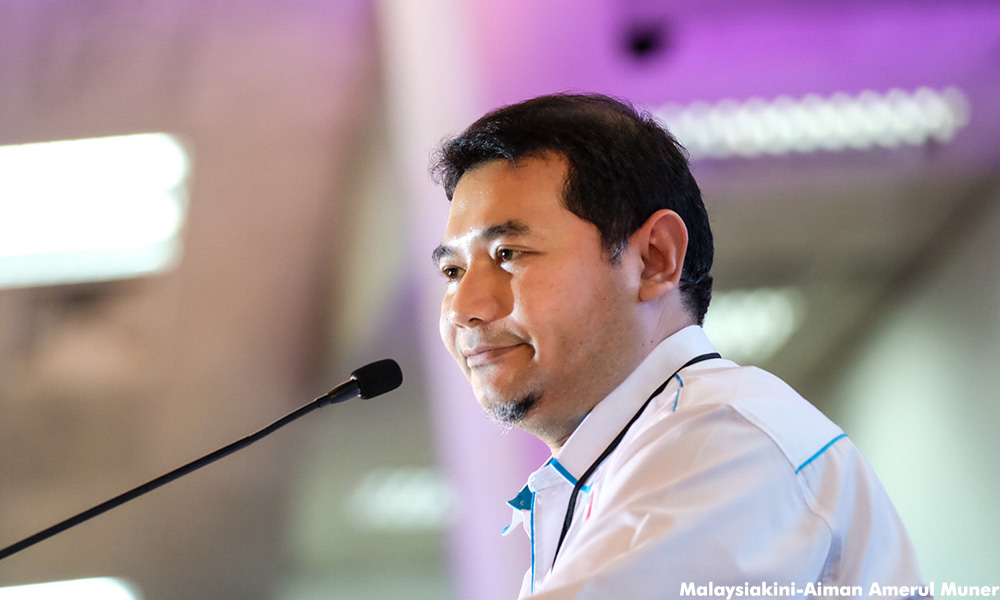 An Invoke volunteer has reportedly been arrested by Johor police in relation to Putrajaya's alleged hiring of a US lobbyist, said Invoke coordinator Rafizi Ramli.
Rafizi said the volunteer, Gerald Tang, had assisted the NGO in confirming the business address of Florence Goh, who is the alleged director of Godfrey Group Ltd, the firm allegedly involved in engaging the lobbyist.
"Tang had received calls from the police since last week. Today he came to give a statement at the Seri Alam district police headquarters.
"He has now been detained, and will be brought to the magistrate's court tomorrow to allow police to get a remand order," Rafizi said in a statement today.
Rafizi claimed the arrest came after Goh lodged a police report against Tang.
Seri Alam district police chief Jokhiri Abdul Aziz confirmed Tang's arrest and said it was over missing mail and documents from mailboxes in Taman Molek, Johor Bahru.
Taman Molek is where Godfrey Group is located.
Jokhiri said the matter was being investigated under Section 379 of the Penal Code, which covers punishment for theft.
If convicted, Tang faces up to seven years' imprisonment or a fine or both.
Last month a US news portal claimed that Putrajaya had hired a former aide to US President Donald Trump, Healy Baumgardner-Nardone, to carry out lobbying activities.
Rafizi claimed Baumgardner-Nardone was hired through Goh's company Godfrey Group, based on US Department of Justice (DOJ) documents.
Malaysiakini has contacted Goh for comment but has yet to receive a response. -Mkini