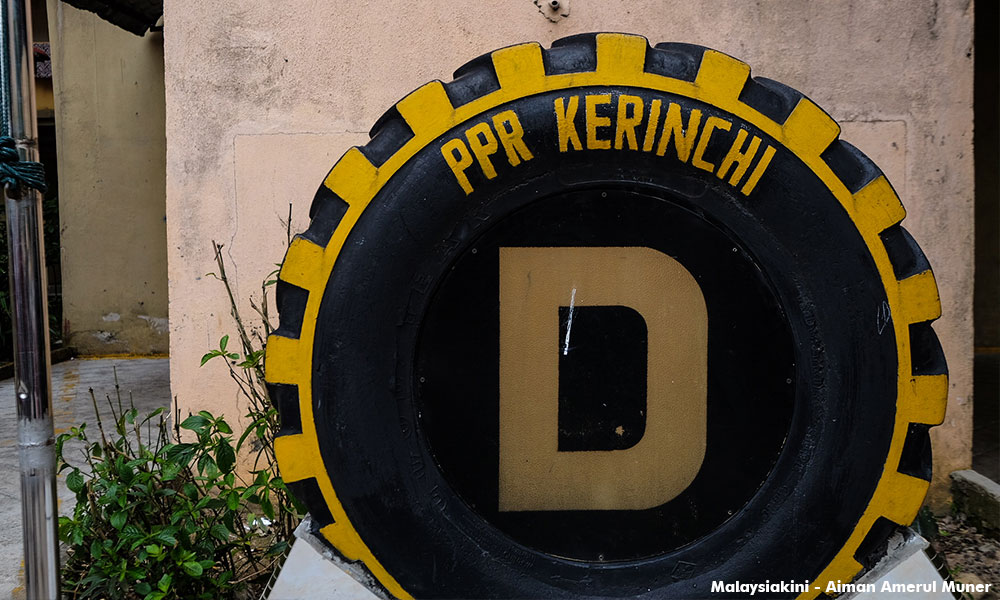 On the evening of May 28, octogenarian Zabedah Abdul Rani was returning home to her flat at Project Perumahan Rakyat (PPR) Kampung Kerinchi, Kuala Lumpur, after shopping at a nearby Ramadan bazaar.
Soon after entering the elevator, Zabedah and eight others found themselves trapped - and then the lift plunged down, three stories, and they were all injured.
Packed food and drinks meant for breaking their fast - it was the second day of Ramadan that day - covered the floor of the lift.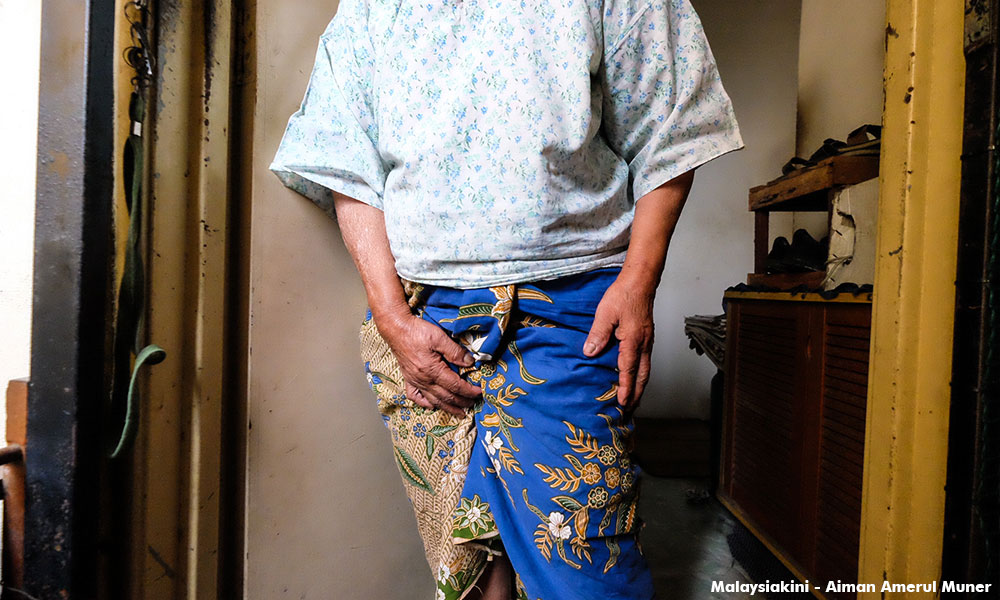 "I closed my eyes, I was so scared. There a noise - like a bomb went off - and then the lift plummeted down. I fell and could not get up," said Zabedah, 84.
Nuur Ateka Shaari, 30, and her two-year-old son were also stuck in the same lift.
"The lift was jerking while on the way up before it suddenly crashed," Nuur Ateka said.
Other residents managed to pry open the doors and all occupants were rescued. No one suffered serious injuries.
Half the lift went below ground level
"When I got out, I realised that half of the lift was below ground level," Nuur Ateka said, adding that she had to take medical leave to nurse a sprained ankle.
Zabedah said she has now developed a fear of lifts.
Of the three lifts meant to service all 17 floors of block D of the PPR flats, only two remain functional. Even then, they are often faulty.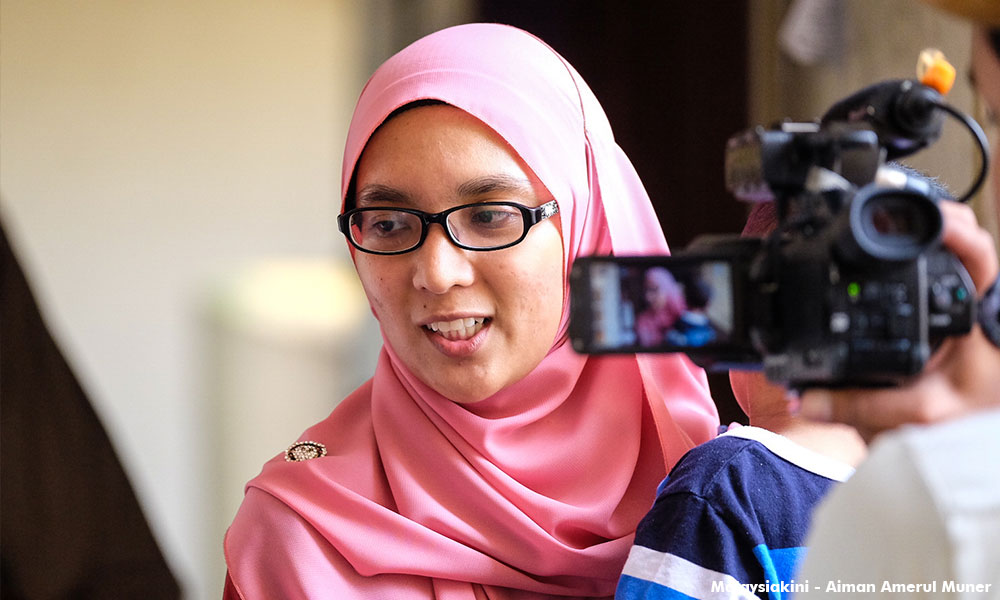 "These lifts often break down or get stuck. This has happened many times," said Nuur Ateka (
photo
).
Both she and Zabedah have been living at the PPR since it was completed in 2008.
Residents claimed that this was not the first time lifts in the low-cost housing project, run by Kuala Lumpur City Hall (DBKL), had broken down in a such a fashion.
There was a similar accident three years ago. They said this involved a lift crashing down from the eight floor, resulting in a person breaking his leg and he had to stay away from work for a year.
"When we told the DBKL maintenance people, they said, 'how is this possible? That is impossible'.
"They said we were making up stories," Nuur Ateka said, as dejected nods came from Zabedah.
It has been almost two weeks since the lift crash incident occurred, on May 28, but the lift has not been repaired.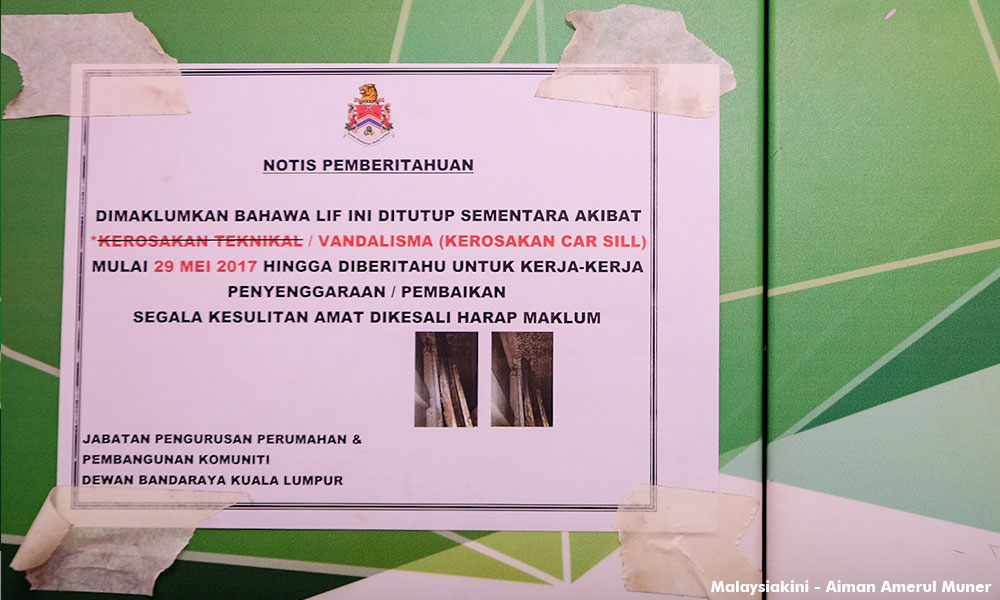 A visit by
Malaysiakini
found the entrance to the lift blocked and its doors pasted with a notice issued by the DBKL Housing Management and Community Development Department saying the lift has been shut down momentarily due to "vandalism". The "technical problem" option was crossed out.
'We need local council elections'
Resident Juriah Ismail, 58, said DBKL has not been in contact with any of the residents.
"No one has told us about any action being taken for the lifts. We don't know what is going to be done.
"We pay RM45 a month in maintenance fees," she said.
Juriah expressed disappointment at treatment she and her fellow residents received from the authorities.
"Does DBKL think we are residents with no rights? When I tried to complain, the DBKL officers pretended like they did not know anything. I hope they will stop ignoring us," she said.
Lembah Pantai MP Nurul Izzah Anwar was present at the scene yesterday to draw public attention to the issue and that DBKL's lack of response highlighted the need to have elections for DBKL and other local councils.
"(We need) local council elections to give people the right to choose who should be representing them in DBKL," Nurul Izzah said, adding that she has been "banging doors" in hope of soliciting a response from DBKL.
Malaysiakini has attempted to contact DBKL's Housing Management and Community Development Department for a response to this problem of the PPR residents.- Mkini