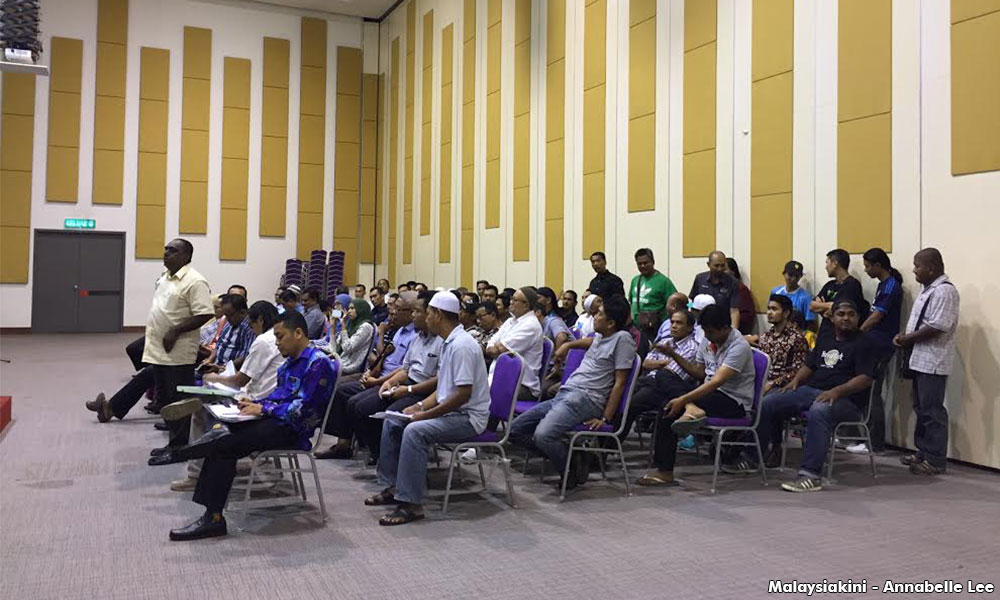 A briefing today on the redevelopment of a public football field in Bandar Tun Razak into a condominium project left residents fuming after they realised that Kuala Lumpur City Hall (DBKL) would not reconsider the move.
About 60 residents had turned up for the briefing, many of them taking time off from work, but were aghast when DBKL's representative told them that there was no "turning back" and did not answer their queries throughout the 45-minute session.
Following a barrage of questions from the floor, DBKL Economic Planning and Development Department director Azmi Abdul Hamid replied: "The project is on."
Scowls of protests followed, with one participant remarking loudly: "Why do we need this dialogue session then?"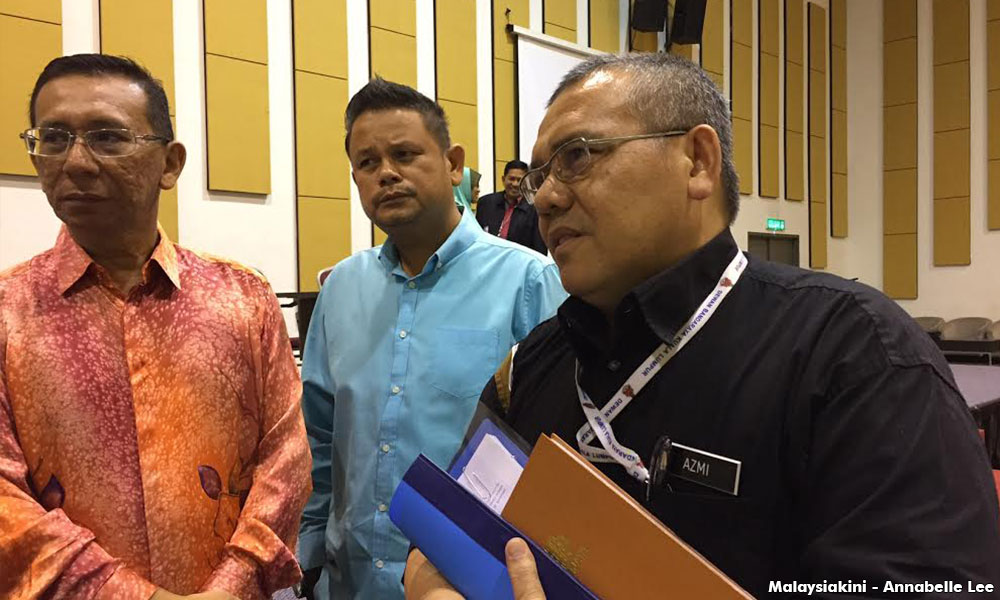 Azmi (
photo
) went on to claim that DBKL had previously attempted to engage residents but this was strongly refuted by those who attended, with many shouting
"Mana ada?
Tak ada lah!
(When? There was none!)", eventually forcing the DBKL officer to concede.
The session ended with residents storming out of the community hall, with many hurling insults at DBKL staff present and questioning the objective of the morning's session.
"We came here today to get answers from DBKL. But we only posed questions while no answers were given," one irate man told Malaysiakini.
'We don't need to inform residents'
Another man said he had traveled all the way from Rawang, where he works, to attend the briefing session and was very dissatisfied.

"All of us here took time off work to attend this. The event ended within 45 minutes. Is this what you call a dialogue session?" he asked.
The 1.2ha football field in question is located along Jalan Jujur and has been in use since the 1970s, according to residents. It was owned by DBKL and sold to Aset Kayamas Sdn Bhd a few years ago.
The land is earmarked for a high-density development comprising 1,840 apartment units.
Speaking to reporters later, Azmi said that DBKL had the right to sell the land and did not need the resident's approval.
"Why do we need to inform them (the residents) when we change reserve land to commercial land for development?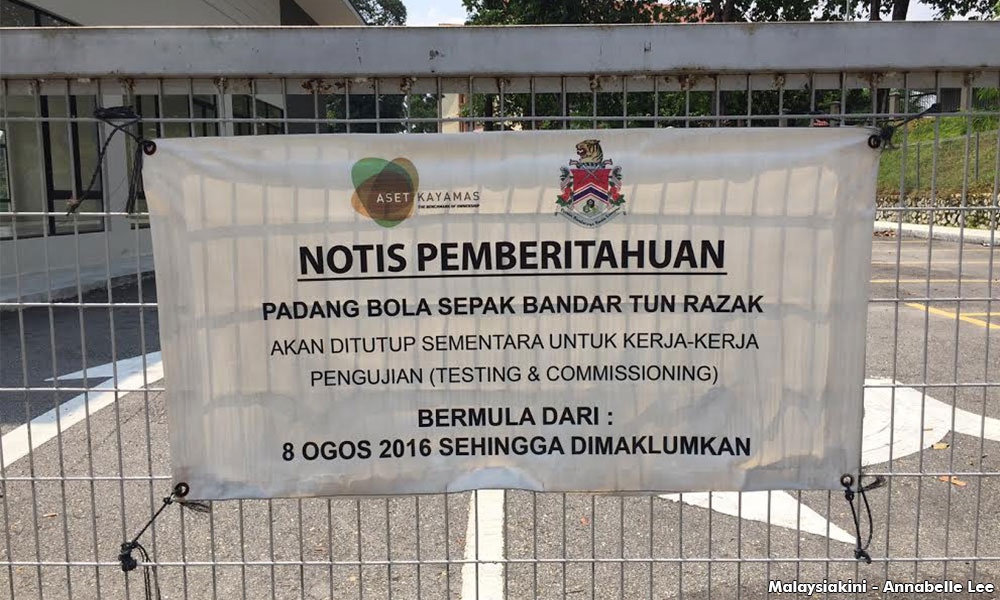 "But if the residents want to disturb us, what can we do?" he explained, while stressing that a new football field had already been built for the residents.
A check by Malaysiakini found that the new field has been closed since August 2016 for remedial work. It was launched in April last year by Federal Territories Minister Tengku Adnan Tengku Mansor.
Fee for new field cost 10 times more
The unusable state of the new field was pointed out by resident Fandy Sofyan during the briefing. Azmi acknowledged this but did not offer a response.
Another resident Meor Amin Shaari said even if the new field could be used, it came with a very heavy price tag - RM840 at night or RM760 during the day.
"The fee for using the old field cost RM80 per session," he told Malaysiakini.
Meanwhile, lawyer Zulhazmi Shariff, who represented some of the residents, said he recognised DBKL had a right to sell the land but suspected that there were
procedural problems
.
"It only became DBKL's land on April 6 this year and it was only de-gazetted as reserve land on Dec 22 in 2016.
"But an offer letter to sell the land sent from DBKL to the developer was dated April 26 2015," he said.
He said his clients were considering legal action and would lodge reports with the appropriate authorities.- Mkini