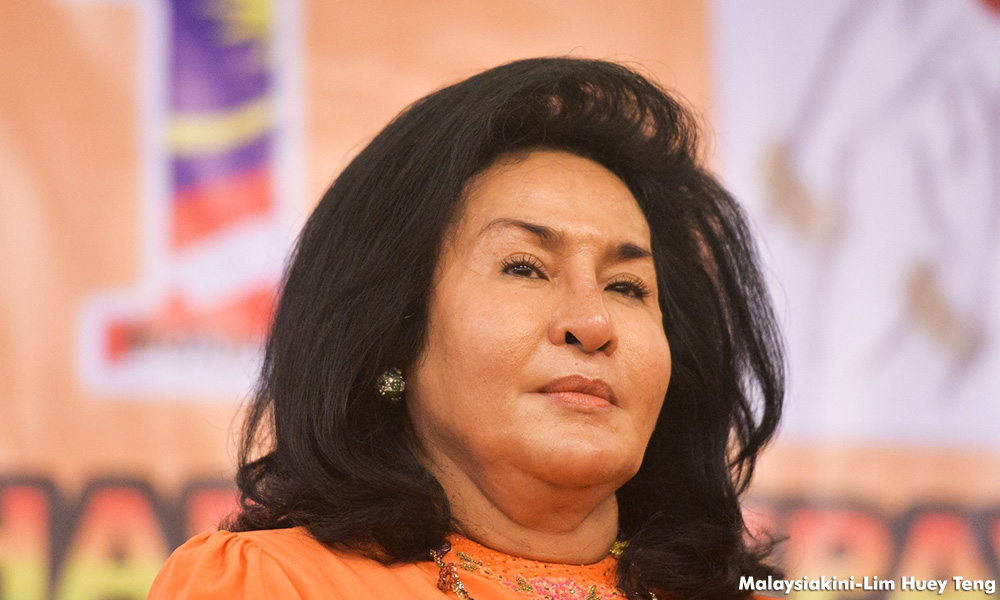 Prime Minister Najib Razak's wife Rosmah Mansor has instructed her lawyers to closely monitor the social media for "attacks and false allegations" against her.
According to her law firm, NoorHajran Mohd Noor said their lawyers are "closely monitoring all postings appearing on any social media platforms and other forms of publications in relation to false and malicious attacks" against its client.
"Recently more malicious and baseless attacks have surfaced and made against Rosmah Mansor on blogs and social medias (sic).
"These attacks are false allegations made without any proof and/or basis, done with malice with the sole intent of putting Rosmah Mansor in disrepute casting aspersions of alleged wrongdoings causing harm and injury to her reputation," said the firm in a statement today.
NoorHajran Mohd Noor said those found to have done so would face legal action without further notice.
The statement, however, did not elaborate on the circumstances surrounding which, such alleged attacks are being made.
Yesterday Rosmah
urged
the public not to heed "slander" which she alleged were deliberately spread to engineer the downfall of a leader, organisation or even a nation.
Rosmah's reminder comes in the wake of the United States Department of Justice's (DOJ) latest 1MDB-related court filing, which mentioned the wife of an unnamed figure referred to simply as 'Malaysian Official 1 (MO1)'.
Previously, Minister in the Prime Minister's Department Abdul Rahman Dahlan confirmed that the MO1 mentioned in the DOJ's first suit last year was Najib.
Meanwhile, in its latest filing on Thursday, the DOJ claimed that at least US$27.3 million of the US$620 million which MO1 had purportedly returned to his "donor" was used to purchase a 22-carat pink diamond pendant and necklace for "MO1's wife".
The DOJ also alleged that businessman Jho Low had purchased 27 different 18-carat gold necklaces and bracelets for MO1's wife, worth a total of US$1.3 million.
Najib has repeatedly denied abusing public funds for personal gain and blamed such allegations on those conspiring to topple him from power.
Attorney-general Mohamed Apandi Ali has also cleared the prime minister of any wrongdoing in this matter.- Mkini