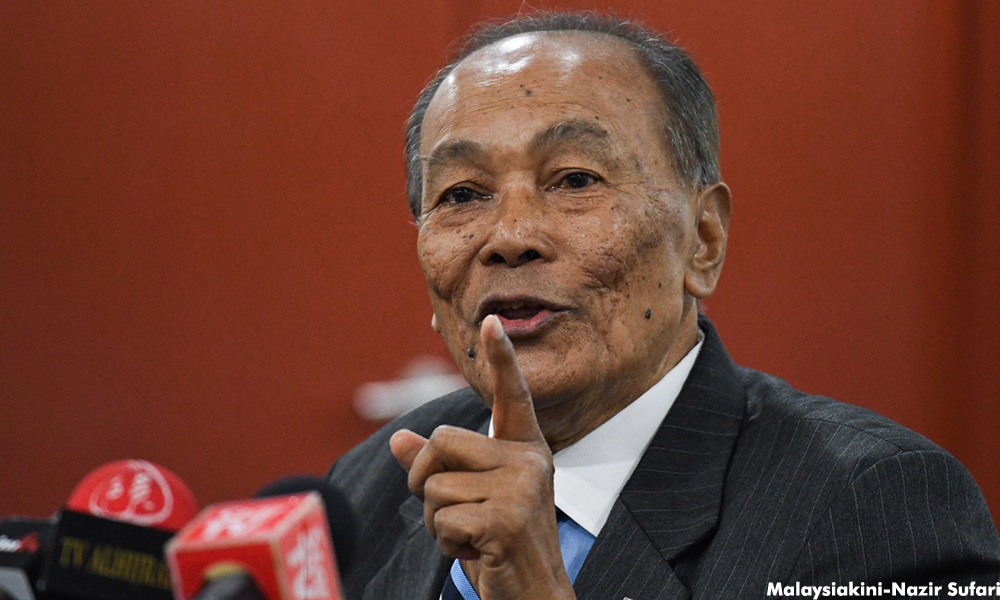 The Anti-Corruption Advisory Board (ACAB) has slammed the critics of the Corruption-Free Pledge (IBR) program introduced by the Malaysian Anti-Corruption Commission (MACC) as "highly irresponsible".
The board's chairperson Tunku Abdul Aziz Tunku Ibrahim said they naysayers should lend their full support to MACC instead.
"Criticising the pledge merely depicts a lack of moral integrity, particularly as it is aimed at ensuring all those who are in the civil service remain committed to serving the public in an environment that is free from corrupt practices," he said in a statement today.
ACAB is one of MACC's five oversight bodies.
Several opposition leaders poured cold water on the IBR in response to MACC chief commissioner Dzulkifli Ahmad
criticism
of Selangor, Penang and Kelantan for not signing the pledge.
Dzulkifli had said that signing the pledge would show that the states are committed to ensuring that their administration is free from corruption.
However, Selangor Menteri Besar Mohd Azmin Ali said Selangor has its
own way
to deal with corruption and integrity issues.
Penang Chief Minister Lim Guan Eng's political secretary Wong Hon Wai said the Penang government is more interested in getting its top officials to
declare their assets
than to sign the IBR.
PKR secretary-general Saifuddin Nasution Ismail chastised Dzulkifli's conduct as being more akin to a
popularity-seeking politician
or celebrity, rather than that of an effective enforcer.
However, Tunku Abdul Aziz lauded Dzulkifli's efforts, including the IBR, as effective tools for public engagement and education to tackle corruption.
"This assertion is based on increasing and very encouraging public support to the anti-graft agency, as a result of various programmes organised.
"MACC officers, under Dzulkifli's leadership have been diligently going down to the ground to meet the people in its efforts to create awareness.
"ACAB also applauds the state governments that have signed the IBR as this shows an open commitment to combat corrupt practices," he said.- Mkini