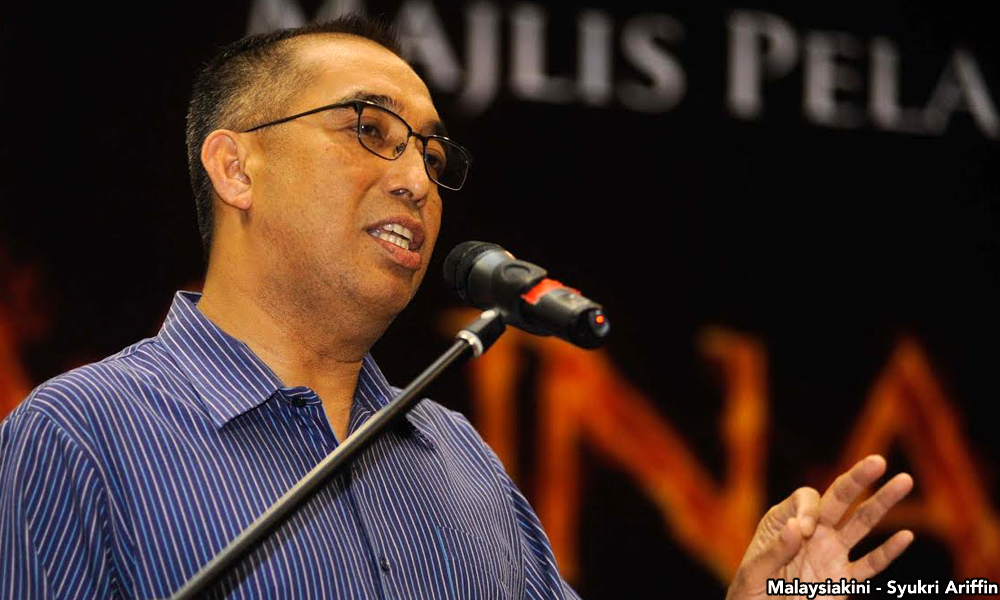 Communications and Multimedia Minister Salleh Said Keruak has failed to see the logic in Dr Mahathir Mohamad's response to his question.
"What has my height got to do with anything?" he asked. "Furthermore, I am 5'11. So I am pretty sure that I am taller than him."
"The fact that I still remain loyal to Umno when it sails through troubled waters instead of wanting to sink the ship because I have differences with the captain proves that I am taller than him in more ways than one," he told Malaysiakini.
Salleh was responding to Mahathir who chided the minister over the latter's poser concerning the Pakatan Harapan presidential council lineup unveiled last night.
The Umno leader had pointed out that the lineup did not make it clear who could make the final decisions in the coalition.
Quizzed on this, Mahathir had replied: "It is one of those things that Salleh wants to measure. He wants to measure who is tall or short, whereas he is also short."
Salleh said Mahathir's response was nothing short of bizarre and failed to address the issue he raised.
However, the minister was not surprised that the former premier chose to deflect attention by focusing on a person's physical attributes instead.
"This is not the first time Mahathir has made such crass remarks. He talks about the weight of others and even their looks. Despite this, some still consider him a statesman," he said.
Though failing to grasp the logic behind Mahathir's response, Salleh, however, said the former premier has made a series of strange remarks and moves due to his political agenda.
"He now works with those he once shunned and supports those whom he once branded as being morally unfit to lead this nation.
"So there is little about Mahathir which makes sense at present," he added.
Mahathir has been named chairperson of Harapan while Anwar Ibrahim would be its de facto leader.
Dr Wan Azizah Wan Ismail would be the coalition's president, whereas Lim Guan Eng, Muhyiddin Yassin and Mohamad Sabu would serve as deputy presidents.
The vice-presidents are Mahathir's son Mukhriz, Azmin Ali, Chong Chieng Jen and Salahuddin Ayub, whereas the chief secretary is Saifuddin Abdullah and treasurer M Kulasegaran.
On Wednesday, Malaysiakini quoted sources claiming that Mahathir wanted Harapan to have a similar structure like BN, where Bersatu would emulate Umno as the dominant force in the coalition. However, this is said to have drawn opposition from PKR.- Mkini