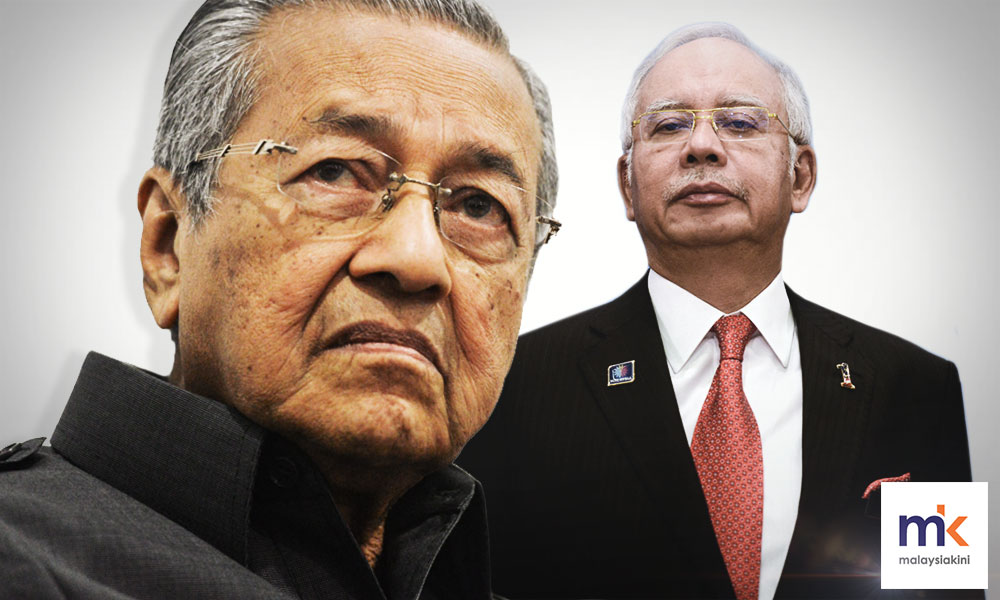 Dr Mahathir Mohamad has challenged Prime Minister Najib Abdul Razak to another "Nothing to Hide" programme, dubbed "Nothing to Hide 2.0".
In a Facebook post this evening, the former prime minister said Najib should seize the chance to respond to all the allegations against him.
"I will attend the programme and answer any questions posed by the rakyat," he added.
In an accompanying video, Mahathir said he was glad that Parti Pribumi Bersatu Malaysia's (Bersatu) Youth wing wanted to organise the event. However, the date or venue was not mentioned.
"This second 'Nothing to Hide' programme will also give me the chance to explain the allegations and slander hurled against me. At the same time, Najib will have the opportunity to answer the allegations against him.
"This is so that the rakyat can decide whether our explanation is the truth or otherwise," Mahathir added.
In a sarcastic swipe, Mahathir assured Najib that he can attend the event without having concerns over his safety.
This was in reference to the reason cited for the prime minister's failure to turn up at the previous "
Nothing to Hide
" forum in June 2015.
Expressing hope to see Najib at the event, Mahathir hoped that the prime minister would not disappoint the people.
Bersatu Youth announced on June 11 that it would
hold the forum
by the end of the month. It has yet to finalise the date for the event.
The previous 'Nothing to Hide' forum was held at Umno's headquarters at the Putra World Trade Centre, Kuala Lumpur.
It was organised by law-based NGO SukaGuam as a platform for civil society groups, including Mahathir, to grill Najib. Najib had supposedly agreed to appear at the forum.
However, Najib did not turn up and Mahathir took to the stage instead to address the audience of approximately 2,000 people until the police stopped him from continuing his speech.
Police at the time cited security concerns as the reason for cancelling the forum.
Inspector-general of police Khalid Abu Bakar claimed Najib was unhappy with his move to have the event cancelled, but said he persisted for the sake of safety and security, as well as to preserve harmony.
Since then, there have been attempts to hold similar 'Nothing to Hide' dialogues, but none has materialised.- Mkini