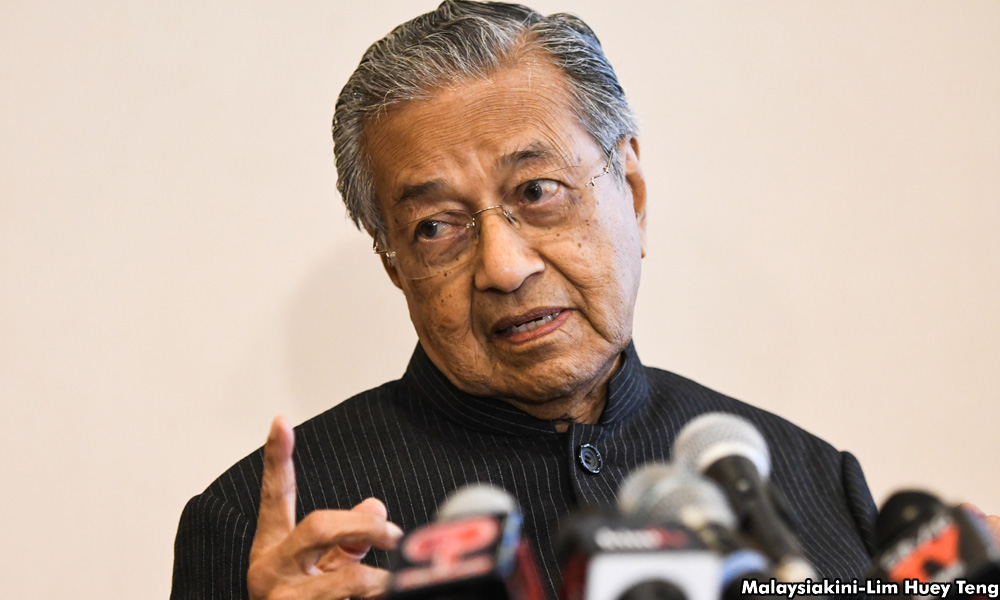 Former premier Dr Mahathir Mohamad wants Prime Minister Najib Abdul Razak to join him in answering allegations of misconduct in their respective premiership at a forum next month.
Mahathir said he will be answering all questions asked of him at the "Nothing to Hide 2.0" forum, including whether he himself had stolen any public funds.
"Najib should attend, too, and give answers or make accusations against me.
"We will give explanations to everyone," Mahathir said.
He added that if Najib came, police would not bar the event from being held, given the presence of the prime minister.
The event is organised by the Youth wing of Parti Pribumi Bersatu Malaysia (Bersatu), with its chief Syed Saddiq Syed Abdul Rahman as moderator.
It will be held at the Dewan Raja Muda Musa in Shah Alam, at 3pm on Aug 13.
During the forum, Mahathir plans to grill Najib about how the latter received RM2.6 billion in his personal accounts.
Mahathir had claimed that the sum was stolen from 1MDB.
Najib, however, has consistently denied such allegations, claiming that the sum was a donation from the Saudi royal family.
Attorney-general Mohamed Apandi Ali has affirmed this and cleared the prime minister of any criminal misconduct.
Meanwhile, when asked whether he would accept a representative from the Najib camp, possibly even Umno minister Nazri Abdul Aziz, Mahathir retorted by citing how police had not allowed the two to debate previously.
But he said, even if no one from Najib's camp attends, the forum would still be held and he would still take questions from those in attendance.
The previous "Nothing to Hide" forum was held at Umno's headquarters at the Putra World Trade Centre, Kuala Lumpur in 2015.
It was organised by law-based NGO SukaGuam as a platform for civil society groups, including Mahathir, to grill Najib. Najib had supposedly agreed to appear at the forum.
However, Najib did not turn up and Mahathir took to the stage instead to address the audience of about 2,000 people until the police stopped him from continuing his speech.
Police at the time cited security concerns as the reason for cancelling the forum.
Inspector-general of police Khalid Abu Bakar claimed Najib was unhappy with his move to have the event cancelled, but said he persisted for the sake of safety as well as to preserve harmony.- Mkini