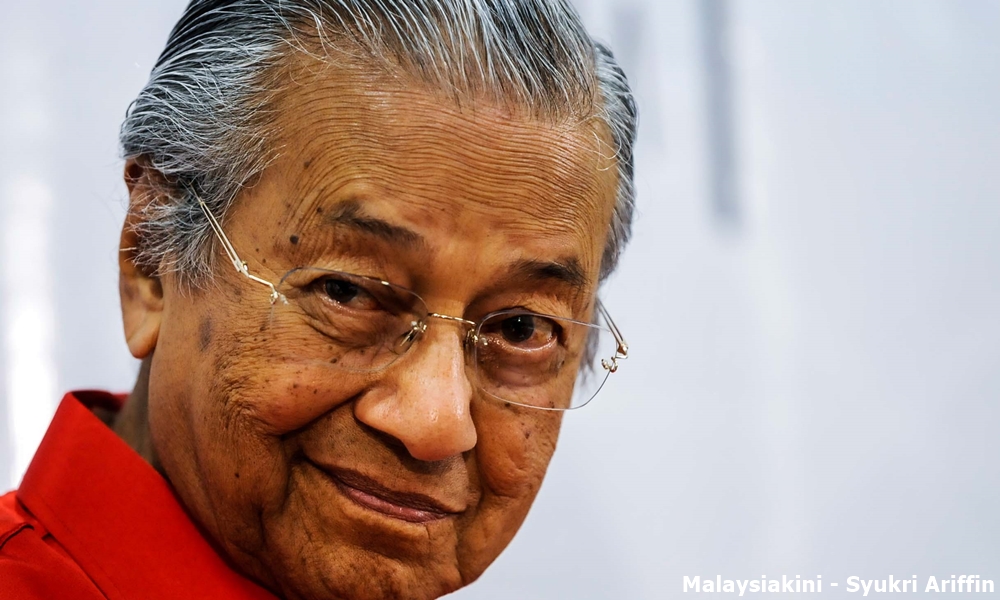 Former premier Dr Mahathir Mohamad finds it mind-boggling why Umno Youth leader Khairy Jamaluddin is "afraid of old men".
This comes after Khairy named Mahathir, together with PKR de facto leader Anwar Ibrahim and DAP supremo Lim Kit Siang as three politicians who
should retire
from politics.
"That's his view because he's afraid of old men. Because he's afraid, that's why he is asking old men to retire.
"He's still young, strong, but if he's afraid of old men then he shouldn't be in politics," Mahathir told reporters when met today after attending Parti Pribumi Bersatu Malaysia (Bersatu) president Muhyiddin Yassin's open house at Bukit Damansara.
Meanwhile, asked whether he would thus remain in politics, Mahathir said there was no reason for him to follow Khairy's suggestion.
"He's scared, so we pity him," he quipped.
On Khairy who said that the three veteran politicians would continue to divide the people if they remained in politics, Mahathir, however, thinks otherwise.
"Wherever I go, lots of people come. I think I'm uniting the people.
Khairy on Sunday said the three leaders should allow the young in their respective parties to take over.
Khairy, who is also Youth and Sports Minister, said Mahathir and Anwar, both former Umno leaders, were seen attempting to divide the Malays to achieve their own vested interests, while Lim was trying to create a rift between the Malays and Chinese.
Meanwhile, on another matter, Mahathir confirmed that the Pakatan Harapan top leadership will hold its meeting tomorrow night.
"We will determine the terms of reference tomorrow night," he said when asked about the role to be played by the coalition's chairperson.
To date, Pakatan Harapan has yet to name its official top leadership lineup. - Mkini