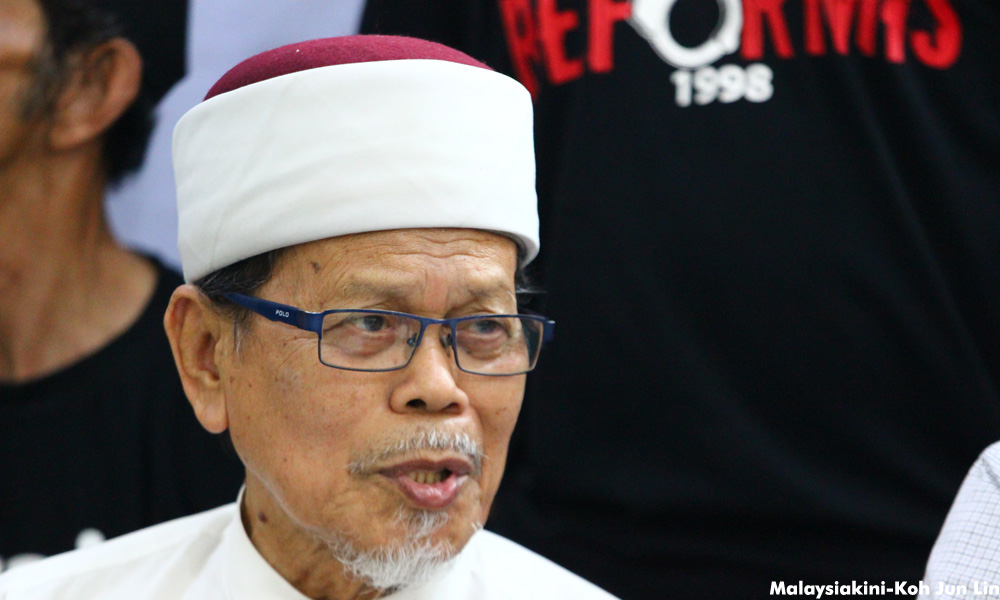 Pakatan Harapan's 100 days in office pledge is Islamic despite detractors claiming otherwise, coalition partner Parti Amanah Negara (Amanah) said.
Amanah adviser Ahmad Awang said the pledge was in line with the party's "rahmah" (blessings) politics, which was based on maqasid syariah (higher purposes of syariah) covering justice, political transparency and bringing good to the people.
Ahmad cited the Quran, in which Allah commands Muslims to be fair, do good, help others, and abstain from cruelty.
"It is most unfortunate if we only view the Islamic agenda in such a narrow scope," he said in a statement today.
He was responding to Ikatan Muslimin Malaysia (Isma) deputy president Aminuddin Yahaya, who questioned why Harapan's 100 days in office pledge did not contain any Islamic agendas.
The electoral promises were laid out by the opposition coalition at a press conference last Thursday.
Among others, Harapan promised that if it were to form the federal government, it would abolish the goods and services tax (GST), stabilise petrol prices, initiate institutional reforms and establish a royal commission of inquiry (RCI) on 1MDB, all within 100 days of taking office.
Ahmad said these promises are in the interest of all, not just Muslims.
He also said rebuilding a nation that has been ruined by abuse of power is something that Muslims must do.
"There is no need for Arabic terms just to show that there is an Islamic agenda; it is enough to know that the end goal is for the betterment of Islam," Ahmad said.
The Amanah adviser also said that those who champion Islam should have an open heart, lest they believe that only their own actions fit the Islamic agenda.- Mkini