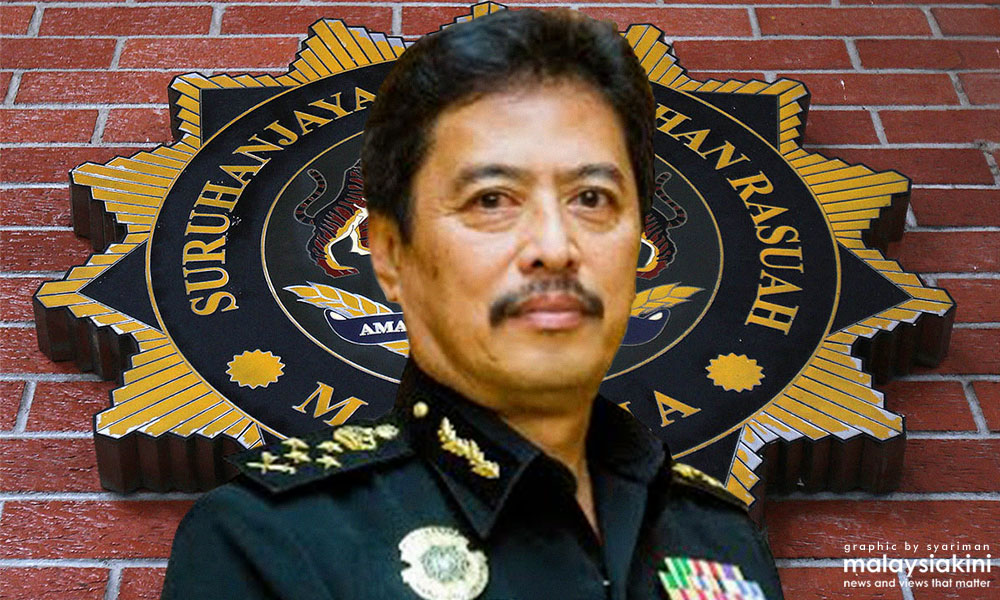 The Malaysian Anti-Corruption Commission (MACC) has dismissed Sarawak Report's article that it had pulled the plug on a case involving top police officers on the orders of Prime Minister Najib Abdul Razak.
"It's not true. (Investigations) are still on," MACC deputy chief commissioner Azam Baki told Malaysiakini.
"MACC is conducting its investigations with no influence from other parties," he added in reference to the protection racket case.
In May, MACC arrested 12 individuals, most of them police officers, in an operation codenamed Ops Gobi after the alleged mastermind K Gopinathan.
Quoting sources, Sarawak Report alleged that Azam and MACC chief commissioner Dzulkifli Ahmad were summoned to Najib's residence and told to halt investigations into the case.
"Sarawak Report has learned that this was on the orders of the prime minister, who was in turn contacted by police chiefs alarmed by the MACC investigation," it claimed.
The website also claimed that MACC had been instructed to recommend "No Further Action" when the case is referred to the deputy public prosecutor next week.
"The plan is for the whole affair to be dropped quietly in this fashion, with no official announcements on the matter being made in the foreseeable future.
"All the suspected gangsters have been given bail already, including Gopi, despite having reportedly made a full confession implicating senior officers he was in touch with," it said.
This is not the first time Malaysian officials have dismissed Sarawak Report's claims about the case.
Earlier this month, inspector-general of police Khalid Abu Bakar accused the website of
cooking up
a claim that Gopinathan had called special task force for anti-vice, gaming and gangsterism (Stagg) chief Saiful Azly Kamaruddin a total of 36 times in two months.
However, Khalid admitted that he and his family knew Gopinathan but denied having a role in the alleged protection racket. - Mkini