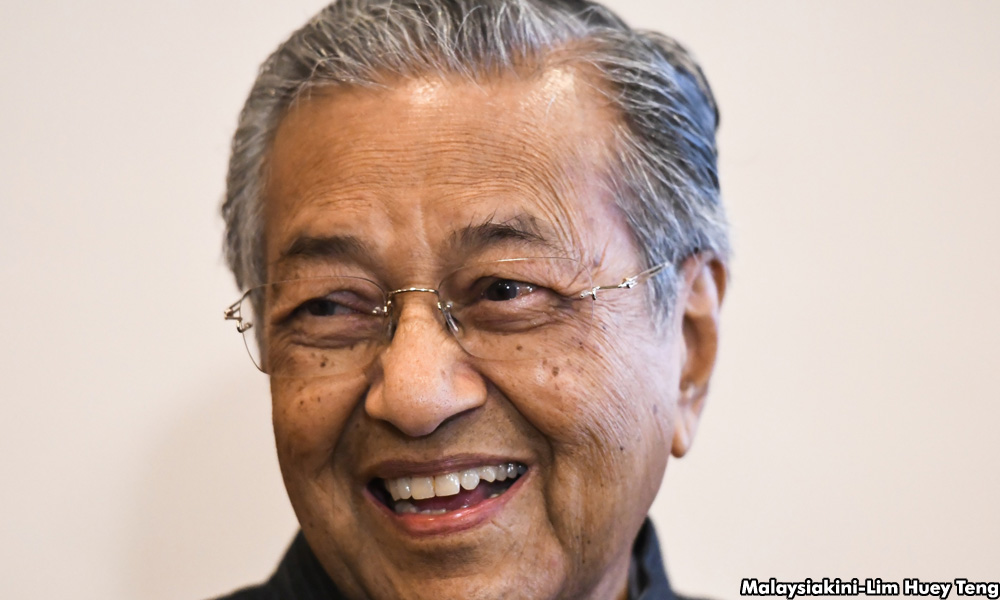 Dr Mahathir Mohamad believes he is Pakatan Harapan's "unofficial" equivalent to Prime Minister Najib Abdul Razak.
"I am one of the leaders (in Harapan). As chairperson, I will chair the presidential council.
"In the hierarchy of Harapan, I am top dog," Mahathir said at a press conference in Putrajaya today.
Last week, it was announced that Mahathir would be Harapan's chairperson, while Anwar Ibrahim and Dr Wan Azizah Wan Ismail are coalition de facto leader and president respectively.
Asked if he meant there was not equal power sharing among the three of them, Mahathir responded that a country cannot have three prime ministers.
"If we can have three prime ministers, then maybe we can have three leaders. At the moment, the constitution says we can only have one prime minister.
"So, there is a need for a leader to lead the respective parties," he said.
However, he said this was just rhetoric and did not mean he was a prime minister candidate.
When further questioned if he worked in consensus or consultation with Wan Azizah, Mahathir replied: "You are anticipating all kinds of problems. I have no problem."
He then cited the structure of Parti Pribumi Bersatu Malaysia, where he is the chairperson, and Muhyiddin Yassin is president.
"Have you ever see us fight?" he asked.
On the continued questions of when Harapan would announce its choice for prime minister, Mahathir said the coalition wants it to be a "surprise".
But he said he would support Anwar if the PKR de facto leader ever became prime minister.
"Yes, if that is what people want, why not."
He said those who questioned the dynamics of his relationship with Anwar were simply uncomfortable that they were working together again.
Meanwhile, Mahathir said Harapan would be submitting its application to be a formal coalition to the Registrar of Societies sometime this week.- Mkini