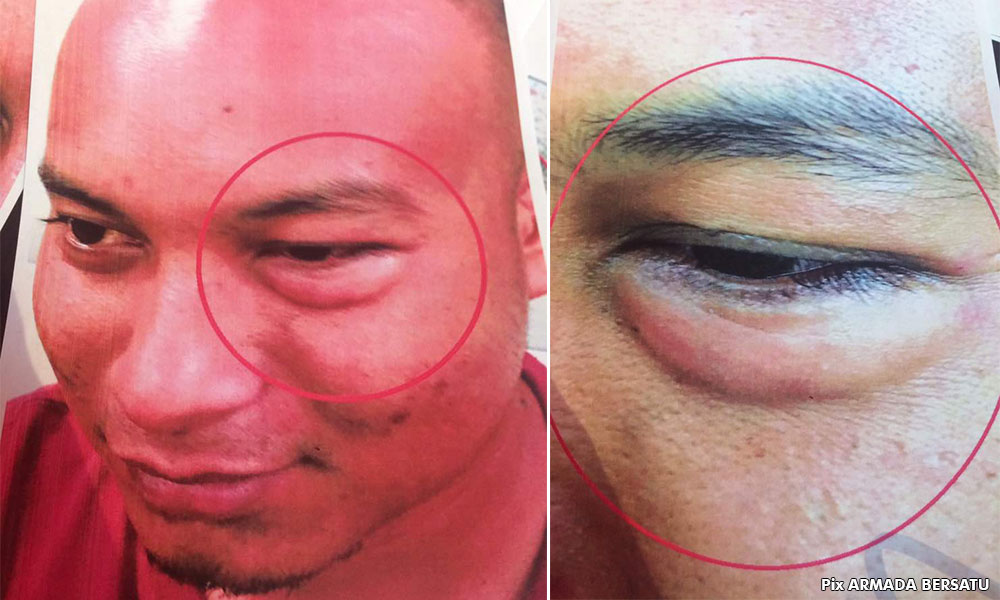 Malacca Parti Pribumi Bersatu Malaysia (Bersatu) Youth chief Ramlan Meon claimed that he was beaten up, forced to eat a fistful of cili padi (bird's eye chilli) and threatened by several Umno supporters and Malacca City Council (MBMB) officers.
In the police report he lodged on this incident, Ramlan alleged that a friend of his, who is an Umno member, invited him to meet on July 10 over an earlier dispute.
"As I reached the restaurant around 8.40pm, I suddenly saw a group of around 10 men including (Umno supporters) and several MBMB officers whom I had met yesterday, along with some men I don't know, were waiting for me.
"I was punched a few times in the face by (the men) holding an unidentified object and my head was smacked a few times.
"I was forced to swallow a fistful of cili padi by the men. I was also threatened with a knife...," he said in the police report lodged on July 11, sighted by Malaysiakini.
The state Bersatu also held a press conference today on this incident, where they demanded an apology over what happened to Ramlan.
Malaysiakini has contacted Ramlan and is awaiting his response.
-Mkini