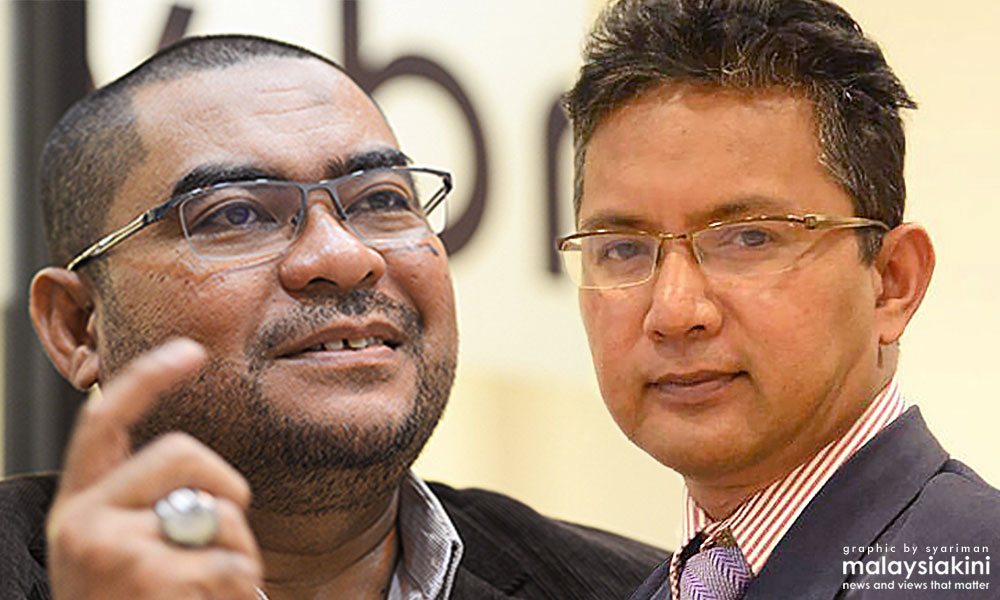 Amanah vice-president Mujahid Yusof Rawa has filed a RM5 million lawsuit against Universiti Utara Malaysia (UUM) lecturer Kamarul Zaman Yusoff.
This is over a Facebook posting by Kamarul Zaman on May 25, with the title "Mujahid antara kuda tunggangan terbaik DAP" (Mujahid is one DAP's best stooges).
Mujahid's lawyer Mohd Fitri Asmuni told reporters that the Parit Buntar MP is also seeking an injunction to prevent the lecturer, his agents, or anyone else from making statements that are slanderous or will have an impact on the Amanah lawmaker.
Mujahid is also seeking an open apology from Kamarul Zaman.
Case management at the High Court in Kuala Lumpur has been set for July 27.
Kamarul Zaman had made the allegedly offending remarks about Mujahid after the latter posted a review of Selangor legislative assembly speaker Hannah Yeoh's biography.
Kamarul Zaman had previously claimed the Yeoh was trying to proselytise Muslims through the book - in which she explored her Christian faith.
Mujahid, however, said he found no such elements in the book and instead reading it had made him a better Muslim.- Mkini