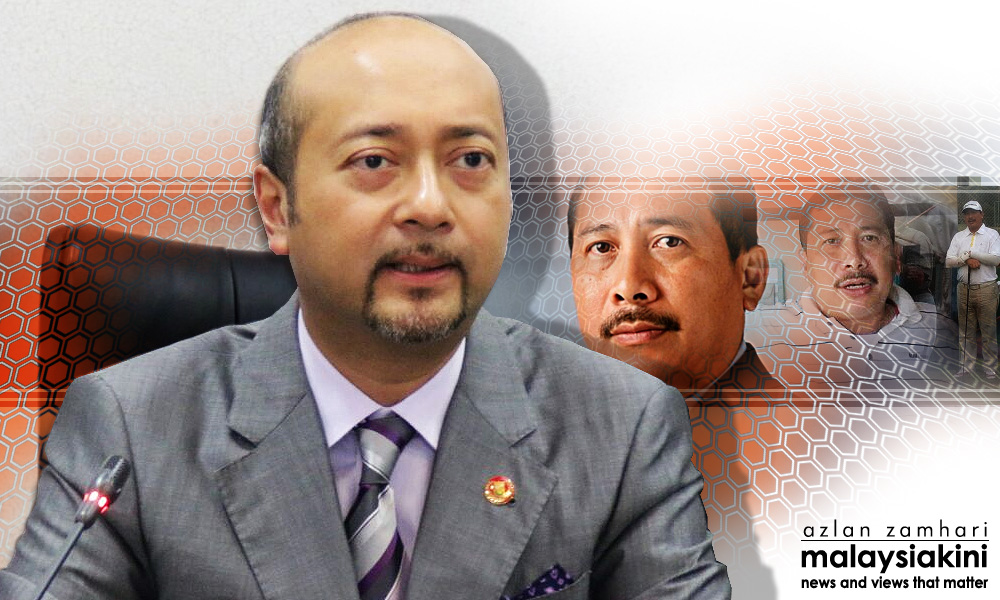 Mukhriz Mahathir told the Kuala Lumpur High Court that Prime Minister Najib Abdul Razak did not encourage him to contest for the Umno vice-president post in 2013.
Responding to a question from lawyer Jahabardeen Mohd Yunos, who is representing the prime minister's press aide Tengku Sariffuddin Tengku Ahmad, Mukhriz claimed that Najib wanted the existing vice-presidents to remain in their respective posts.
"However, I decided to contest as I felt it was not good for Umno as a democratic party to do so since at the time the president and deputy president posts were already uncontested," he said.
Mukhriz was testifying at the hearing of his defamation suit against Tengku Sariffuddin.
To another question from Jahabardeen, Mukhriz, who is now deputy president of Parti Pribumi Malaysia Bersatu (Bersatu), said the criticisms against Najib at the time were aimed at saving Umno and BN.
"We had proposed that the PM leaves and another BN representative take over.
"There is no suggestion of trying to topple the government or like the words stated in the (alleged defamatory press statement by Tengku Sarifuddin) that my father Dr Mahathir Mohamad wanted me as PM. It does not relate at all," he added.
During re-examination by his counsel Haniff Khatri Abdulla, Mukhriz said he had informed his father, who is now Bersatu chairperson, when he contested for the Umno vice-president's post.
Mukhriz said when he joined Umno in 2000, Mahathir did not encourage him to be active in politics.
"I only became active in 2004 after my father retired (as prime minister and Umno president) in 2003 to contest for a Youth exco post.
"I got involved in politics as it is a service to the people. This character is prevalent in my father and mother...," he added.
-Mkini