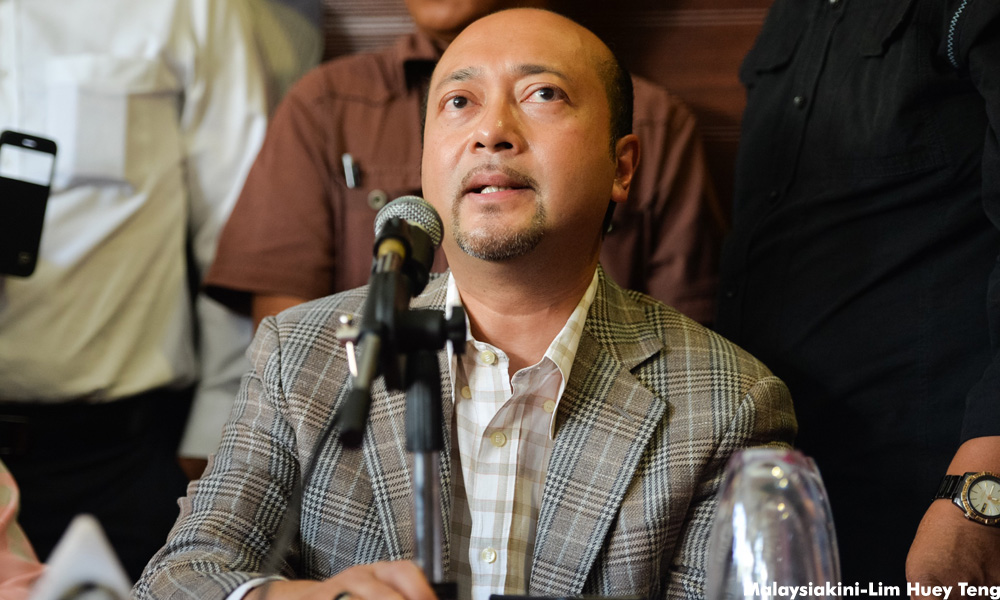 Parti Pribumi Bersatu Malaysia (Bersatu) deputy president Mukhriz Mahathir filed an application to cite Prime Minister Najib Abdul Razak for contempt with the Kuala Lumpur High Court today.
This is in relation to Najib's statement on July 7 which claimed that Mukhriz's father and Bersatu chairperson Dr Mahathir Mohamad is seeking to safeguard his legacy with the hope of making his son (Mukhriz) prime minister.
A similar claim had also resulted in Mukhriz previously filing a suit against Najib's aide Tengku Sarifuddin Tengku Ahmad.
Mukhriz's lawyer, Haniff Khatri Abdulla told Justice Ahmad Zaidi Ibrahim that the application had been filed following Najib's failure to heed Mukhriz's demand for an apology via a letter sent to the Prime Minister's Office on Monday.
"It has been more than 48 hours. The deadline (for an apology) was 1pm yesterday," he said.
Haniff applied for the ex-parte application for contempt or leave for contempt to be heard first.
"Following Najib's statement, subsequent statements have been made by Special Functions Minister Hishammuddin Hussein and Umno leader Abdul Aziz Kaprawi to the same effect.
"Hence, the court should decide this matter first. If this is not heard, it would affect the carriage of justice if others make similar comments," he added.
However, Justice Ahmad Zaidi ruled that the hearing of Mukhriz's suit against Tengku Sarifuddin which has been fixed for today and tomorrow would proceed first. He promised to hear the contempt application at the earliest date.
Haniff informed the court that a certificate of urgency had been filed for the contempt proceedings to be heard.
-Mkini