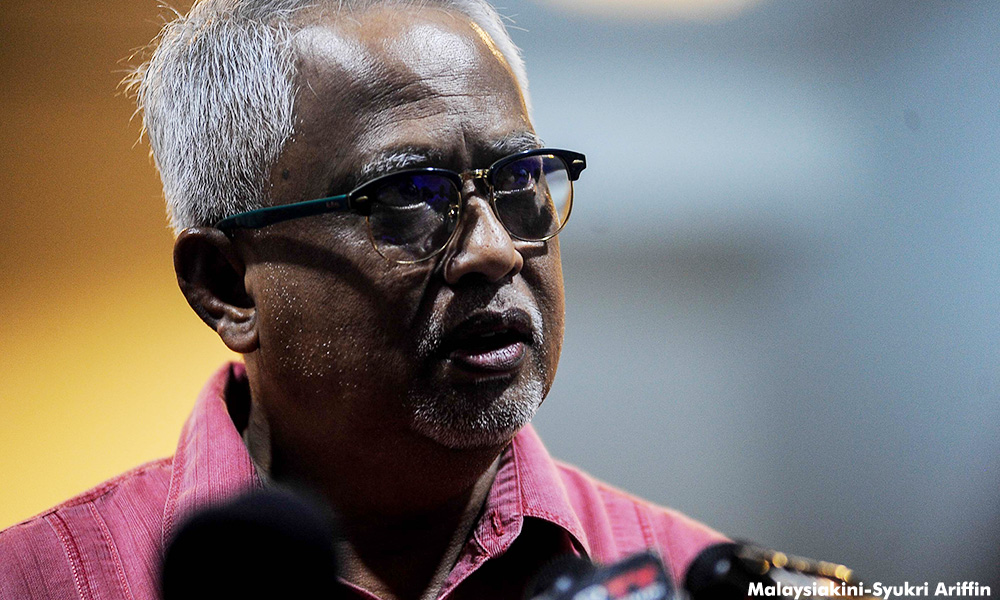 The PAS disciplinary board has no plan to take action against its former vice-president, Mahfuz Omar, who has been making statements that do not reflect the party line.
The board's head, Daeng Sanusi Mariok, said no complaint on Mahfuz has been received till now.
"He is still a party member. If he does something that violates the party's constitution, then a report must be lodged by the party's leadership.
"Only then can the disciplinary board can take action. Right now, there is no complaint," Daeng Sanusi told Malaysiakini.
Yesterday, Mahfuz made it clear that he was rooting for Pakatan Harapan and urged them to
formulate a strategy
for "three-cornered fights", thereby implying that the coalition must take on both BN and PAS.
Mahfuz has also been regularly spotted at events hosted by Harapan coalition members. PAS has officially broken ties with Harapan members PKR and DAP, while it considers Amanah to be a splinter party.
The antics of Mahfuz have resulted in some party members calling him "harum manis" - a type of mango that comes with a green peel and a striking orange flesh, in reference to the party colours of PAS and Amanah.
Both PAS vice-president Mohd Amar Nik Abdullah and PAS president Abdul Hadi Awang have urged Mahfuz to leave the party if he was bent on criticising the party leaders.
At the time of writing, PAS secretary-general Takiyuddin Hassan and information chief Nasrudin Hassan have yet to respond to requests for comments.- Mkini