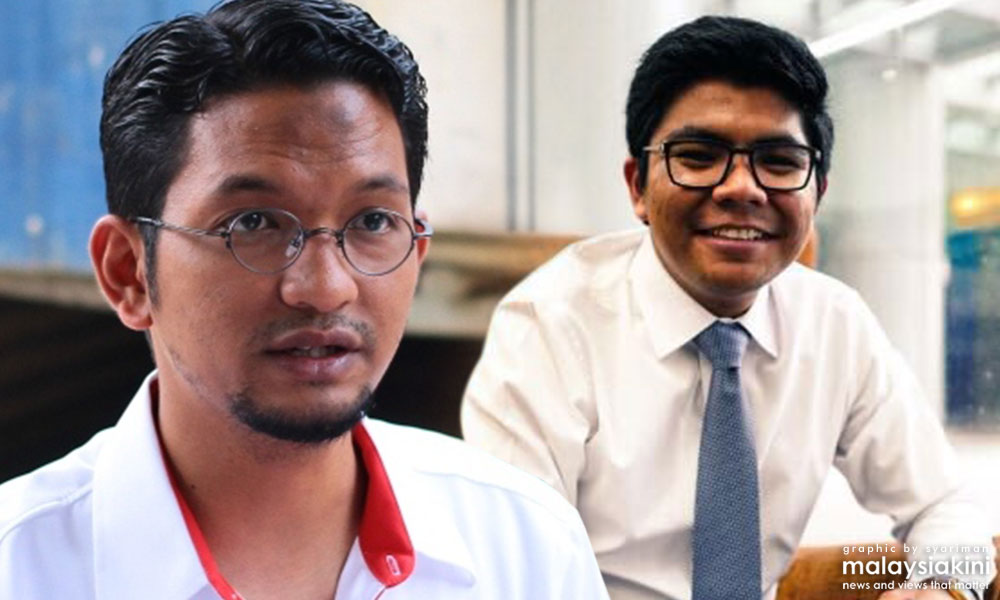 A Johor DAP Youth leader has questioned whether Akmal Saufi, the son of Johor Menteri Besar Mohamed Khalid Nordin, is standing by his
15 questions
linked to state-investor 1MDB and directed to Prime Minister Najib Abdul Razak in 2015.
"I would like to ask if he (Akmal Saufi) remains consistent until today in defending his 15 questions to the prime minister on the RM2.6 billion donation scandal and 1MDB,"Johor DAP assistant publicity secretary Sheikh Omar Ali said in a statement today.
At the time, Akmal Saufi was holding the position of the Youth Parliament's security, law and integrity committee chairperson.
"With the more recent exposes which have since surfaced, does he agree with the struggles of leaders such as Dr Mahathir Mohamad and Muhyiddin Yassin on the 1MDB scandal that it is a priority (to be addressed) and free Malaysia from being dubbed as a kleptocratic state?" asked Sheikh Omar.
Sheikh Omar also referred to the list of reported questions by Akmal Saufi, which included on the actual source of the donation, as well as evidence that it was not in any way linked to 1MDB.
At the same time, he also noted Akmal Saufi's
denial
of his original claim that the latter has quit Umno to join Bersatu.
Akmal had in a Facebook posting earlier today, said the claim is not true as he is still an active Umno member.
He has also called on DAP to apologise to him and retract an article in which the allegations were made.
On Monday, Sheikh Omar had in an article in Roketkini, claimed that Akmal and many youths in the state were leaning towards Bersatu, in response to Umno vice-president Ahmad Zahid Hamidi's remarks that the opposition was out to capture Johor in the next general election.- Mkini