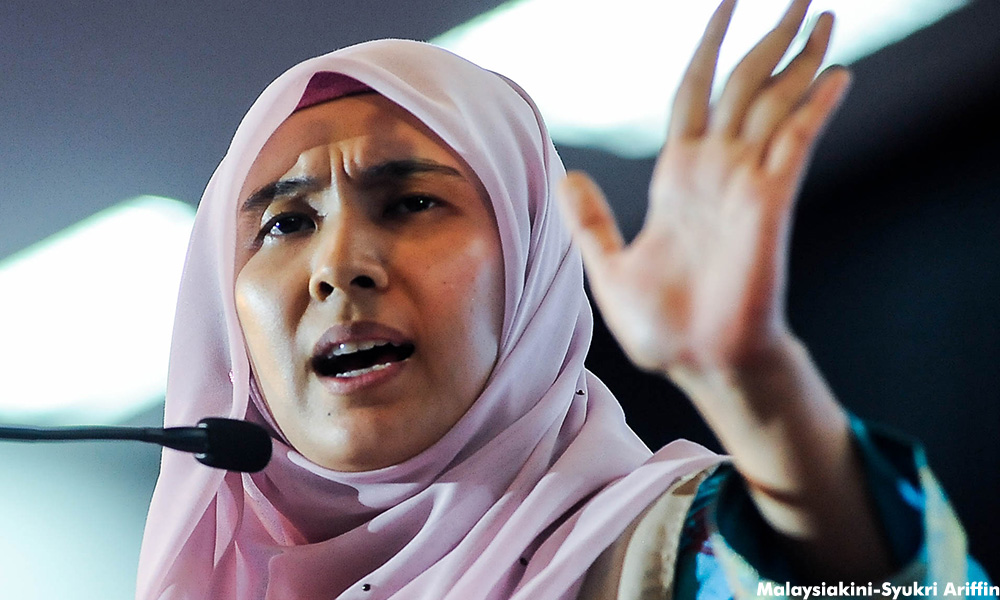 Mega infrastructure projects should not be used by the government for political gain, Lembah Pantai MP Nurul Izzah Anwar said as the government marked the opening of the completed Sungai Buloh-Kajang (SBK) MRT line today.
"It is not wise for the government to announce mega projects that use public funds as a political manifesto.
"Wouldn't it be wonderful if the prime minister expressed his concern when members of the public are stranded on the LRT tracks, and when fares are raised by developers for maintenance costs?" Nurul Izzah said in a statement today.
Her comments come a week after Prime Minister Najib Abdul Razak used the MRT project to poke fun at her party PKR's political manoeuvre in 2015 to trigger the Kajang by-election.
During the launch of the Kelana Jaya and Ampang LRT line extensions last year, Najib took a swipe at his ardent critic, Dr Mahathir Mohamad, blaming him for the country's current public transport woes.
The government is today celebrating the full opening of the SBK MRT line.
Previously commuters on the line were only able to travel between Sungai Buloh and Semantan.
Nurul Izzah expressed hope that the MRT would help ease congestion in the city.
But with two more MRT projects planned, the PKR vice-president wants the government to set up a Parliamentary Select Committee (PSC) on public transport to have oversight of the projects.
She expressed concern that the projects may cost more than the RM40 billion allocated for it.
Malaysiakini
has done a
Fact Check
on the cost of building the SBK line.
Besides the PSC, Nurul Izzah also wants Prasarana and MRTCorp to publish monthly reports, in the interest of transparency.- Mkini