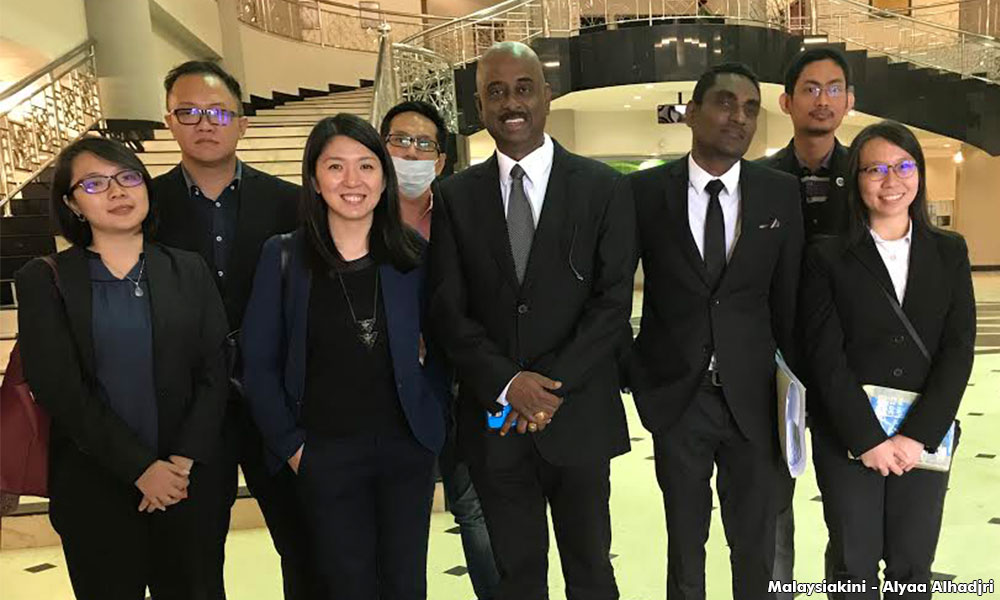 Damansara Utama assemblyperson Yeo Bee Yin has urged Sungai Besar Umno division chief Jamal Md Yunos to respond to her RM5 million defamation suit against him.
Speaking to reporters at the Kuala Lumpur High Court lobby, Yeo said today was the first case management for the suit originally filed on June 14.
"It is important for him to come to court and file his defence.
"Let's get a trial so I can clear my name," Yeo said in reference to Jamal's reported allegations that she had misappropriated state funds meant for its Senior Citizens Friendly Scheme and disbursed through the Yayasan Warisan Anak Selangor (Yawas) organisation.
Among others, Yeo said Jamal, along with six other NGOs, had, during a press conference on March 21, accused her of shortchanging eligible constituents from the RM2,500 funds distributed under the scheme, as well as giving priority to DAP members.
"I have decided to sue because I think it is important for politicians to have a good name.
"These allegations have spoiled my track record," she said, adding that having a trial would be the best avenue to clear her reputation.
Yeo's lawyer SN Nair, meanwhile, said that senior assistant registrar Rumaizah Baharom had earlier set Aug 3 as the next case management date for the suit.
"If he (Jamal) doesn't show up (on Aug 3), we will apply for a judgment in default," he said, adding that there has so far been no response from Jamal or his lawyers.
When contacted, Jamal, however, said that he has never received any official documents related to the suit and was unaware of ongoing proceedings.
"I read about the suit in the news and on social media. But I never received any official documents, so how was I supposed to respond?
"If I had known there was a case management going on today, I definitely would have shown up," Jamal told Malaysiakini.
At the same time, he also maintained that his allegations against Yeo were made in the interest of the people in Selangor.
In noting that Yeo has the right to seek legal recourse, Jamal said he will now instruct his lawyers to get in touch with her lawyers and proceed with the next course of action.- Mkini