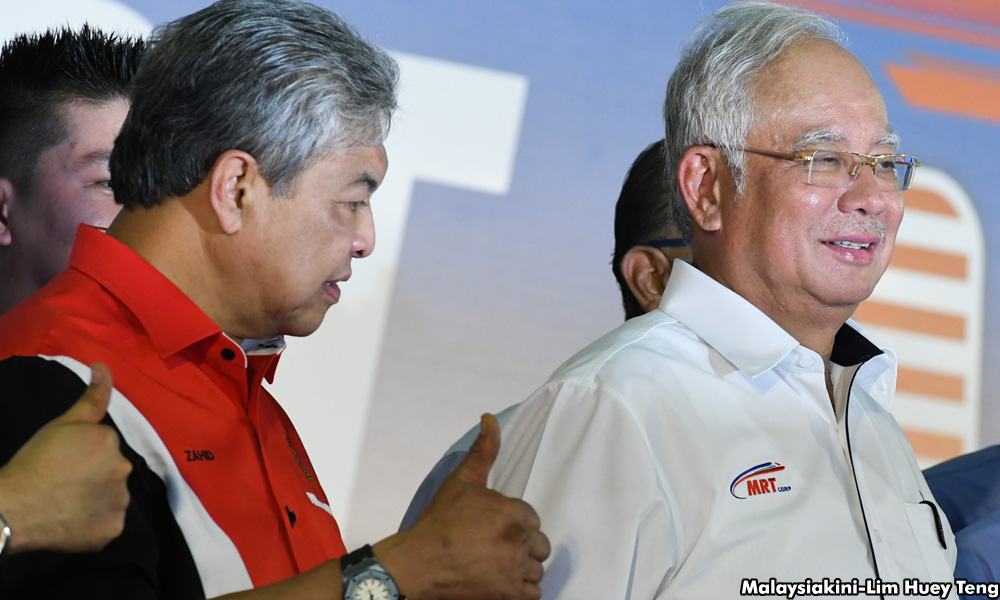 The Mass Rapid Transit (MRT) national project may be costly but it is built for the people, says Communications and Multimedia Minister Salleh Said Keruak.
He said the RM21 billion MRT Sungai Buloh-Kajang Line stretching 51km, which was officially opened by Prime Minister Najib Abdul Razak today, would benefit 400,000 passengers daily.
"This is a gift from the prime minister to the country. Let us celebrate this achievement which is yet another symbol of the country's public transport infrastructure development successes," he said in his blog, sskeruak.blogspot.my, today.
He said the MRT project proved that the government placed the well-being of the people as top priority and did not discriminate states that were not in accord with it.
He said it also reflected excellence in the government's performance in providing an efficient city transport system on par with that of developed countries.
Salleh said the MRT would not only save travel time and cost for the people but also minimise traffic congestion with a reduction of 160,000 vehicle entries into the city daily.
The MRT, he said, would also reduce pollution and facilitate travel arrangements as it had a set schedule.
For the government's substantial investment in preparing transport facilities for the people, Malaysia was now ranked 11th among 138 nations in the Global Competitive Index 2016-2017 in transport infrastructure development, he noted.
In this regard, the minister said Malaysia's position was better than other Asean countries such as Indonesia (36), Thailand (37), Vietnam (63), Philippines (90) and Laos (110).
- Bernama