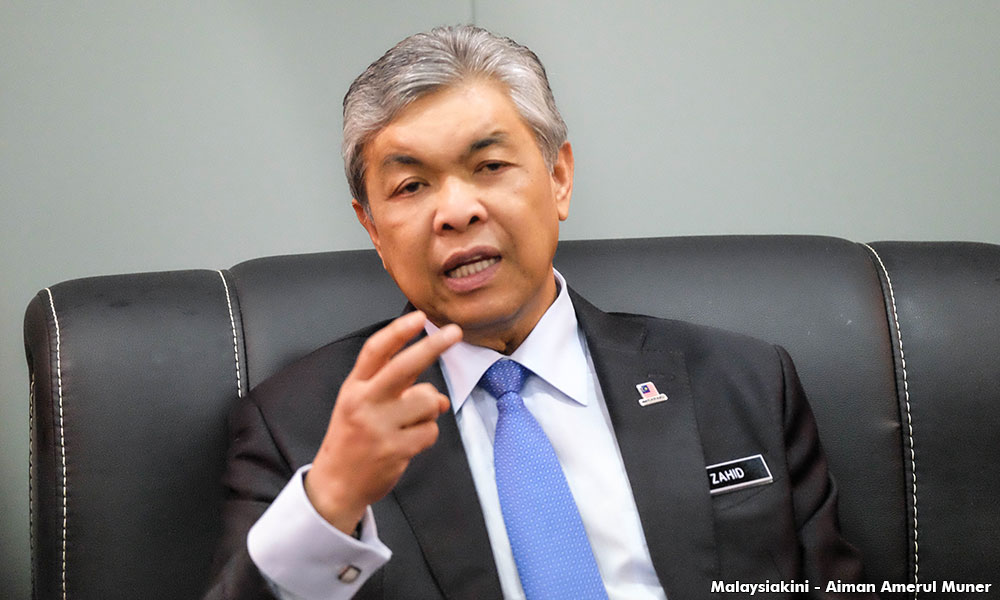 DAP runs the risk of not being able to contest in the next general election if they fail to abide by a directive to hold a fresh central executive committee (CEC) election, warned Deputy Prime Minister Ahmad Zahid Hamidi.
Zahid said this is because the signatures of an approved party executive on their nomination papers for the election would not be valid.
"If their CEC is not recognised (by the Registrar of Societies, ROS), then the appointment letter issued can't be validated, thus their candidates can't contest," Zahid said at a press conference in Kuala Lumpur today.
The ROS on Friday ordered the DAP to hold fresh CEC elections, claiming its 2013 re-election was not in accordance with the law.
-Mkini