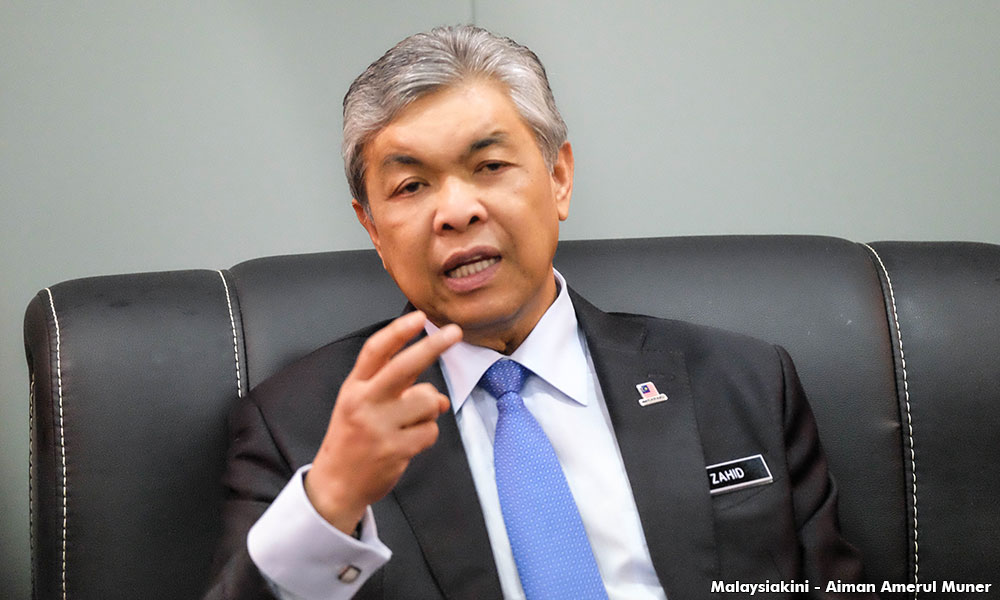 Deputy Prime Minister Ahmad Zahid Hamidi has sworn to remain loyal to Prime Minister Najib Abdul Razak.
The de facto Umno number two said those who accused him of wanting to topple Najib had miscalculated him.
"There is a cengkadak (mantis) who said that I wanted to topple the prime minister. That cengkadak made a miscalculation," Zahid told delegates at the Alor Setar Umno division's annual general meeting (AGM) in Kedah today.
While no names were mentioned, this was an obvious reference to former premier Dr Mahathir Mohamad, who claimed Zahid had met him in 2015 shortly after becoming deputy premier, to discuss toppling Najib.
Zahid has denied such allegations, saying he had recordings to prove that it was Mahathir who wanted to topple the prime minister.
"As long as I am trusted, I will help the party president who is also the prime minister, I will deliver on my
wala'
(loyalty), obedience, and hard work for Najib, insyaAllah (God willing)," Zahid said.
He said that Mahathir may have thought that he would work against Najib, due to the former premier's own past troubles with his deputies.
Mahathir had four deputy prime ministers under him, the first three of whom he removed from office after they fell out of favour with him.
In an earlier speech at the Baling Umno division AGM, Zahid said he was willing to swear a sumpah laknat (religious oath) at any mosque.
However, he said, Mahathir must be willing to do the same. - Mkini