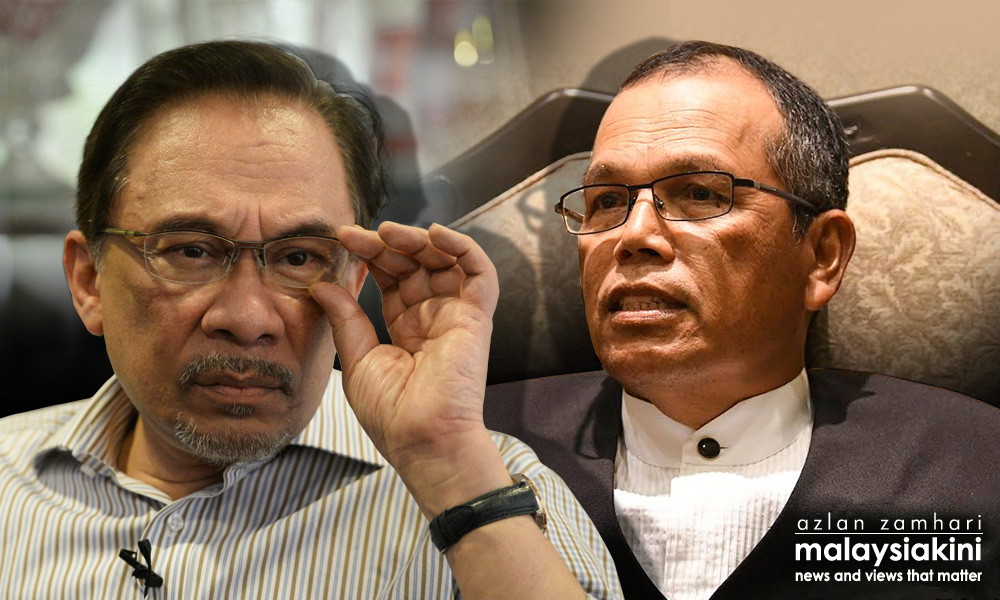 Jailed de facto opposition leader Anwar Ibrahim has dubbed the swearing in of Md Raus Sharif as Chief Justice last night as a "black moment" in Malaysian's judicial and constitutional history.
"These appointments (Md Raus and Zulkefli Ahmad Makinuddin as president of the Court of Appeal) highlight Prime Minister Najib Abdul Razak's continuing disregard for constitutional propriety and the rule of law in Malaysia.
"Najib's actions are tainted by self-interest and his desperate struggle for his own political survival in the face of the biggest financial scandal in the history of our nation, in which he has been personally implicated," Anwar said in a statement today.
This latest action from Najib, he said, further reveal the danger posed by Najib and BN to the country's reputation and people's welfare.
He pointed out that the appointment of Md Raus and Zulkefli as additional judges is being pushed through by Najib, despite widespread protests.
"Most of all, the plain reading of the provisions of the federal constitution forbid these appointments," he added.
On Thursday, the Malaysian Bar had approved a motion at their extraordinary general meeting where they resolved that the appointment of Md Raus and Zulkefli as additional judges and that their continued position of chief justice and president of the Court of Appeal past the age limit of 66 years and six months to be unconstitutional.
Anwar said that these resolutions passed by the Bar show how gravely concerned they are over these "irregular appointments".
"I applaud the strong and principled stance taken against this unconstitutional appointment by Pakatan Harapan MPs who delivered their memorandum against it to the Agong," Anwar also said.
Pakatan Harapan had also earlier petitioned the Yang di-Pertuan Agong to refer the government's decision to extend tenures of the country's chief justice and the Court of Appeal president to the Federal Court.
The Prime Minister's Office (PMO) last month announced that with Md Raus and Zulkefli's appointment as additional judges, they will retain their existing offices for another three and two years respectively.
The PMO said the appointment of Md Raus and Zulkefli was based on the recommendation of then chief justice Arifin Zakaria who retired on March 31.
However, critics have also questioned whether Arifin had the authority to recommend additional judges for periods that had past his retirement. - Mkini