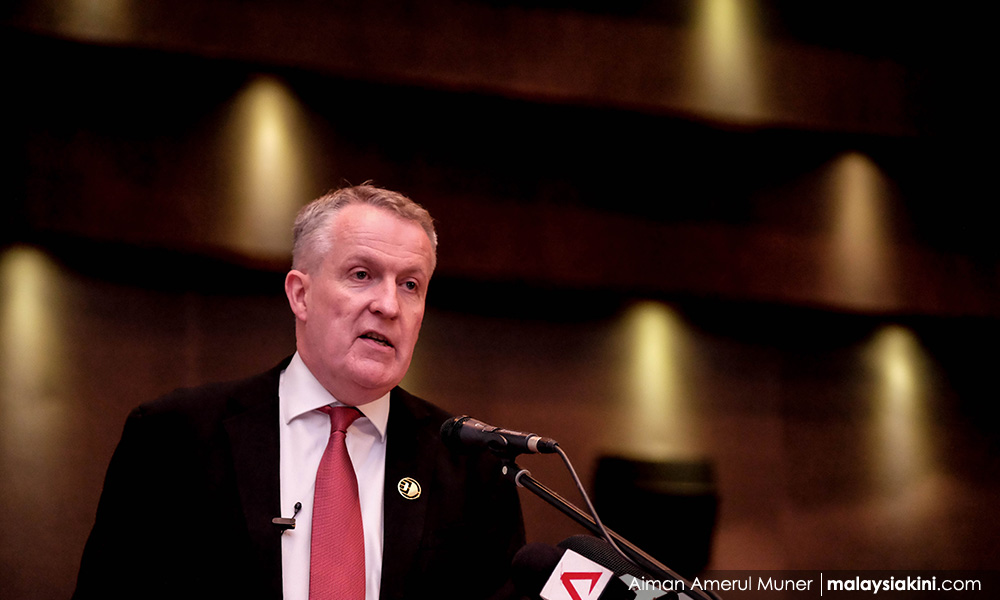 Malaysia Airlines CEO Peter Bellew said he welcomes the appointment of Habibul Rahman Kadir Shah, who is seen as a close associate of Prime Minister Najib Abdul Razak.
Bellow described Habibul Rahman as "energetic," with strong views on how the airline should improve.
"I think he (Habibul Rahman) has a different perspective. He is a chartered accountant. He has experience with multinational companies. He is a businessman who is widely travelled, he travels all the time.
"He certainly has very strong views about the improvements that we need to make on the quality of the product and the quality of the services.
"He has been most energetic since he had come aboard, so we welcome his appointment," Bellow told reporters at the MAS Academy in Kelana Jaya today.
Bellow was responding to questions on the value Habibul Rahman would bring to the company since his appointment as non-executive director on May 18.
Habibul Rahman's appointment and his perceived ties with the prime minister had sparked concern among certain quarters.
Pandan MP Rafizi Ramli, for instance, raised the issue when questioning Najib's
commitment
that MAS would purchase 25 Boeing 737 MAX 10 aircraft and eight Boeing 787-900 Dreamliners during the latter's trip to the US.
Meanwhile, Bellew said he also welcomes Telekom Malaysia Bhd group CEO Zamzamzairani Mohd Isa to the MAS board.
"He has a particular expertise in customer experience, and also he has been very helpful to me in trying to refocus on some issues around staff and company culture.
"So I welcome both appointments. We have a large board at the moment with all the major stakeholders and representing many interests including directors from Sabah and Sarawak. I think having new people on board is good," he said.
Zamzamzairani was appointed also appointed as MAS non-executive director on May 18, following his retirement from TM on April 30.- Mkini