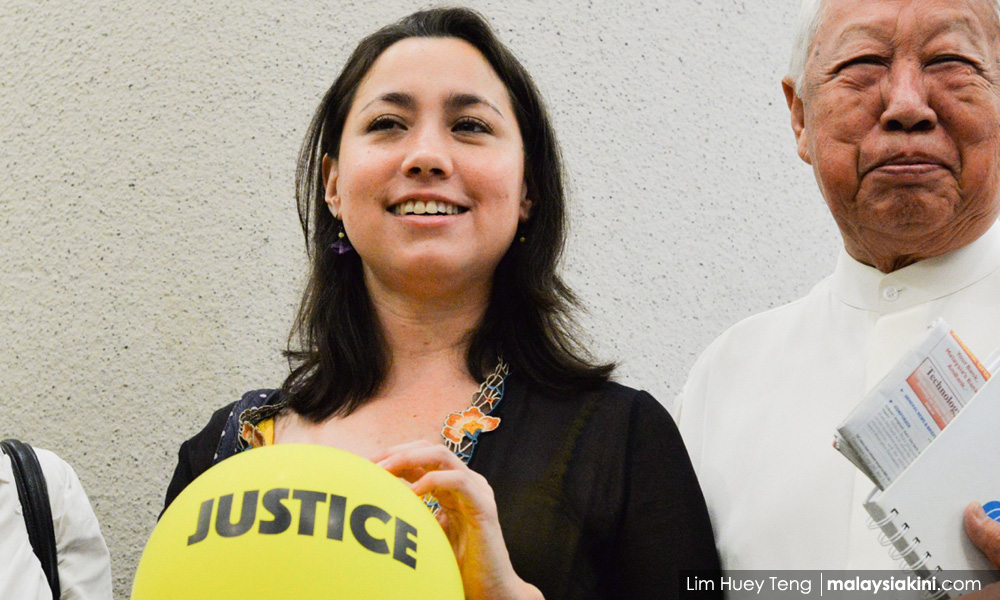 Having been acquitted by the Magistrate's Court in Kuala Lumpur two months ago of a charge of insulting behaviour likely to cause a breach of peace, dance producer Bilqis Hijjas's ordeal is set to continue with the prosecution filing an appeal.
The notice of appeal, dated Dec 6, 2017, was signed by deputy public prosecutor Nurakmal Farhan Aziz, while a letter dated Dec 8 from High Court deputy registrar Zanariah A Bakar was sent to Bilqis notifying her of the appeal.
Lawyer Latheefa Koya told Malaysiakini that Bilqis informed them of the notice of appeal today.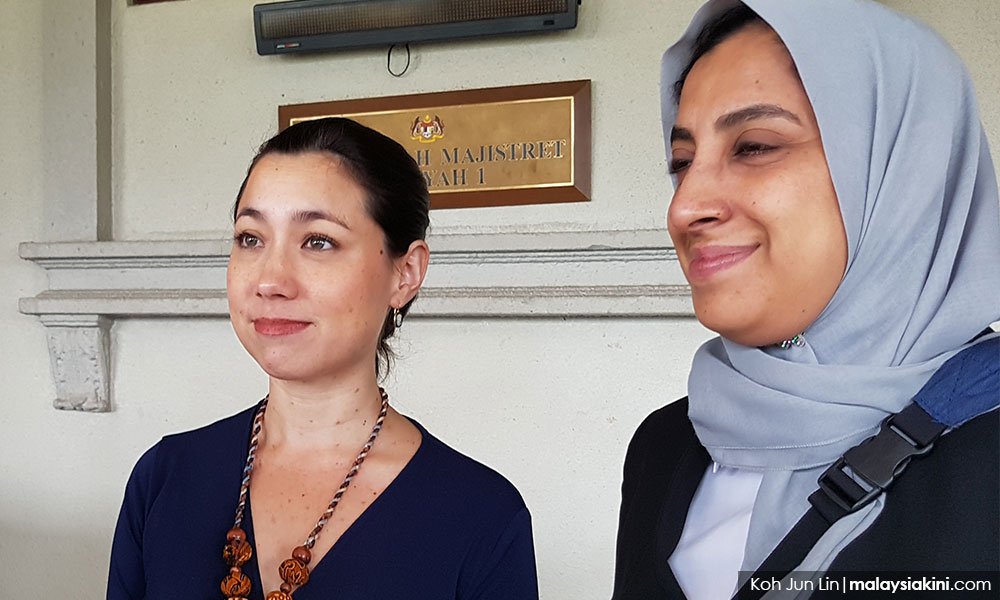 "No dates have been fixed for case management," Latheefa said.
On Nov 27, Bilqis was
acquitted
by magistrate Muhamad Faizal Ismail over tossing three yellow balloons onto a function being attended by Prime Minister Najib Abdul Razak at the Pavilion Kuala Lumpur shopping centre.
The balloons bore the words "free media," "democracy," and "justice."
Faizal ruled that her testimony was consistent with her previous claim that she merely wanted to highlight the principles of the Federal Constitution to the prime minister through her actions.
In addition, he said witnesses' testimonies and CCTV showed that the event continued without a hitch, and that Bilqis surrendered quietly when confronted by security personnel.
The same magistrate had
previously acquitted
Bilqis on Jul 1, 2016, without her defence being called.
Upon appeal by the prosecution, however, the decision was reversed by High Court judge Mohd Sofian Abd Razak in October, who said the magistrate had erred in his judgment.
The case was then remitted to the magistrate's court for Bilqis to enter her defence.
If convicted under Section 14 of the Minor Offences Act 1955, Bilqis faces a maximum fine of RM100.- Mkini