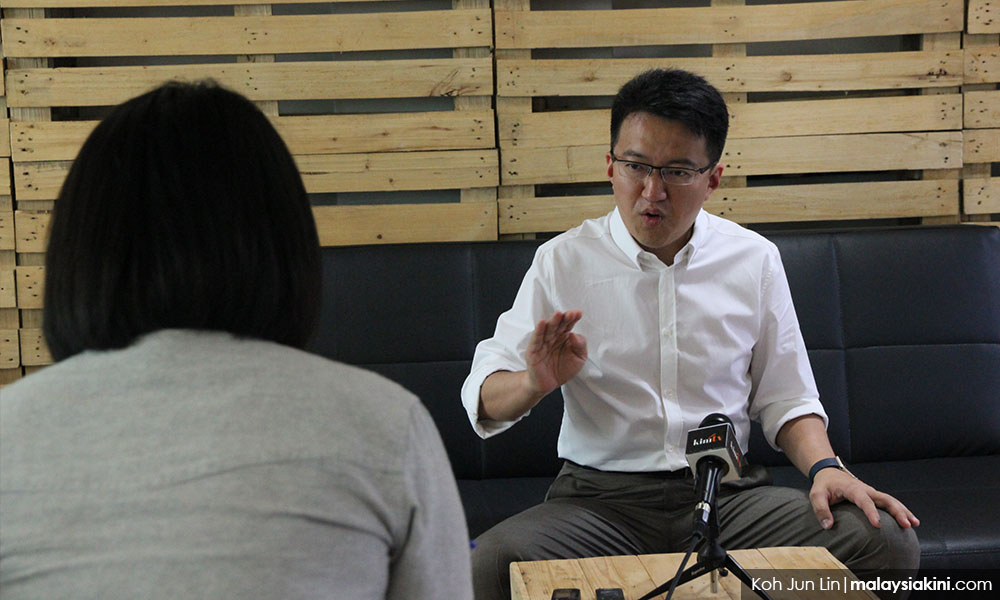 INTERVIEW
| In the 14th general election and the defections that followed, the Pakatan Harapan coalition was able to make significant inroads against BN.
In addition to wresting federal power, it managed to take over the state governments of Kedah, Perak, Negeri Sembilan, Malacca, Johor, and Sabah.
In the east coast states of Kelantan and Terengganu however, the coalition that was so successful elsewhere around the country was completely wiped out. It won none of the 22 parliamentary and 77 state seats contested in the two states.
In an interview on Tuesday last week, DAP political education bureau chief Liew Chin Tong admitted that making inroads into Terengganu would have been difficult because support for PAS there had remained strong, but he had expected Harapan to have a chance at winning control over Kelantan.
He said the situation may have been different if the late PAS spiritual leader Nik Aziz Nik Mat's son, Nik Omar, had joined Amanah a year earlier than he did.
"I feel that if Nik Omar joined a year earlier, the outcome may have been different. Nik Omar has been a black swan before the election. During the election, he could have had a
major impact
on PAS supporters on the East Coast, in swaying them over to Harapan's side.
"But Nik Omar came in too late," Liew said.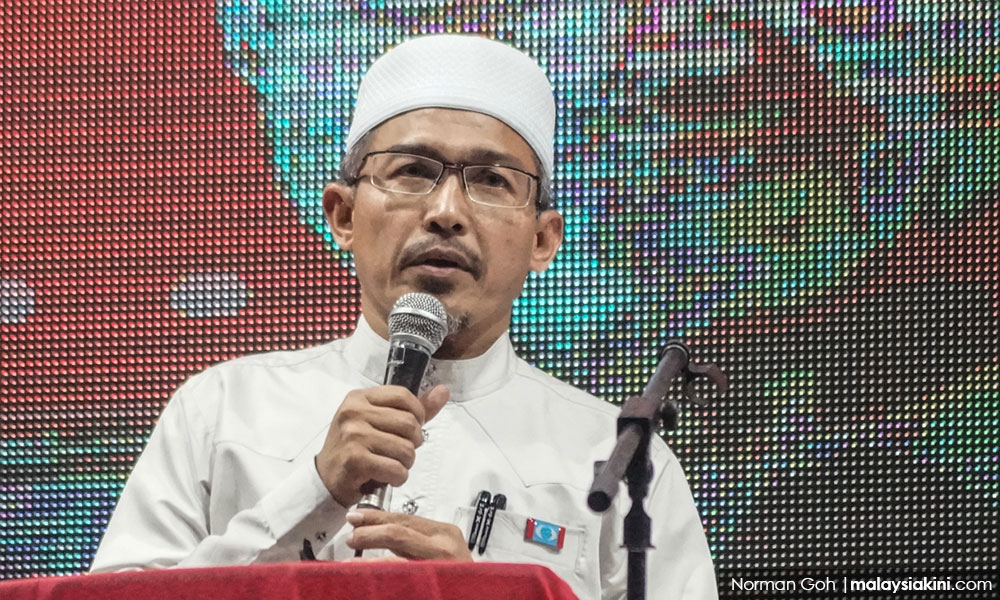 Nik Omar's (
photo
) candidacy as part of Harapan had been unconfirmed right up to the
nomination day
on April 28, when he turned up at the nomination centre to register as the Chempaka candidate under the PKR ticket.
He was also tipped as Harapan's choice for Kelantan
menteri
besar
if he had won and the coalition wrested control of the state.
However, Nik Omar and all the other Harapan candidates in Kelantan ended up losing instead. In particular,
Nik Omar
only garnered
2,418 votes
, compared to Umno's Mohamed Fareez Noor Amran who got 7,075 votes and PAS rival Ahmad Fathan Mahmood's 10,549 votes.
Realignment of political forces
Liew argued that in three-cornered fights in constituencies where about 60 percent of voters are Malays, the odds are in Harapan's favour because Harapan would enjoy strong and consistent support from non-Malays, even though Malay support is split three ways between Harapan, PAS, and BN. He said this had been the case in many of the West Coast constituencies.
However, in the predominantly Malay East Coast, Harapan - especially Amanah - needed to garner at least 40 percent of Malay support in order to win, but it was unable to accomplish this.
Hence, although the voting patterns in the East Coast were driven by the same sentiment as in the rest of the country - against then prime minister Najib Abdul Razak - Harapan was unable to take advantage of this.
Liew also said the outcome of the 14th general election largely confirmed his 2015 prediction that there will be a realignment of political forces in Malaysia that would lead to BN's downfall.
He predicted that if there was a 15 percentage point swing of Malay support from BN to Harapan, BN would stand to lose 35 to 45 parliamentary seats in the West Coast.
Liew said the basis of his prediction was that both Umno and PAS were undergoing internal strifes at the same time – Umno because of the sacking of Muhyiddin Yassin and Shafie Apdal and splintering into Bersatu and Warisan; and PAS because of the exodus of its "professionals" faction to form Amanah.
At the same time, a vacuum in Malay leadership appeared in 2015. This was due to the death of the respected PAS leader Nik Aziz, the jailing of PKR de facto leader Anwar Ibrahim, the discrediting of Najib over the 1MDB scandal and a host of bread and butter issues, particularly the implementation of the goods and services tax (GST).
"So a leadership vacuum appeared that no one has yet stepped up to fill. At the time no one knew who would fill it, and no one thought the one who would fill it would be (Harapan chairperson) Dr Mahathir Mohamad…
"In the political history of Malaysia, Umno and PAS have never undergone a split in the same year, at the same time before. In the past when Malays resented Umno, they would vote for PAS, but this time both parties are split, and Najib and (PAS president) Abdul Hadi Awang became close.
"This is unprecedented, and it happened when Najib's popularity was at its lowest," Liew said. -Mkini