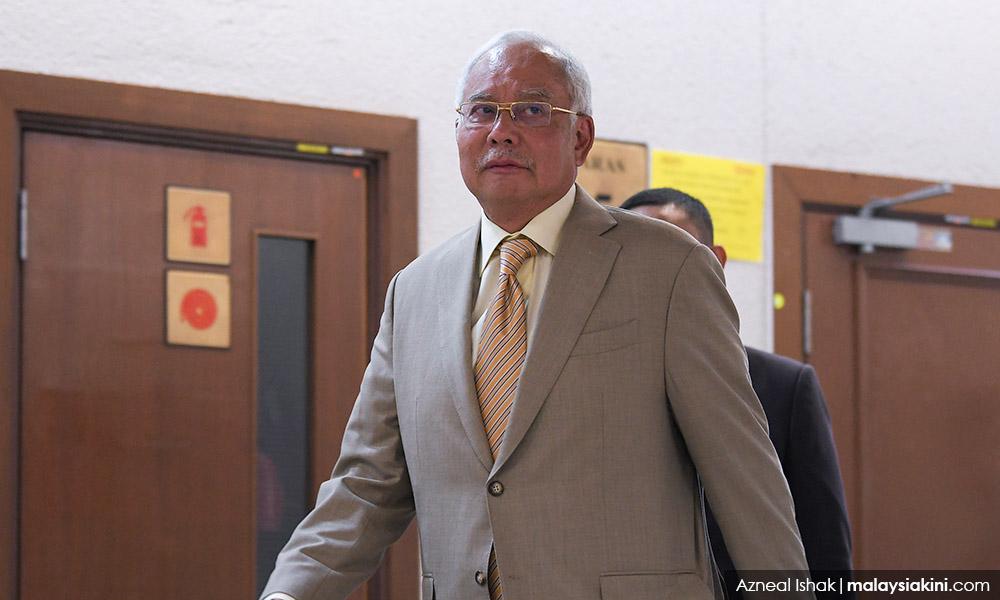 The criminal trial of former prime minister Najib Abdul Razak involving the alleged misappropriation of funds from SRC International Sdn Bhd enters its 27th day today at the High Court in Kuala Lumpur.
Malaysiakini brings you live reports of the proceedings.
---
---
---
9.44am
- Najib enters the dock as proceedings begin.
9.04am
- Clad in a light cream-coloured suit, former premier Najib Abdul Razak enters the court.
He is seen conferring with Muhammad Shafee Abdullah, who leads the defence team.
Also seen in court awaiting the beginning of proceedings is Attorney-General Tommy Thomas and other members of the prosecution.
---
The testimony of retired deputy cabinet secretary-general Mazidah Abdul Majid will prove crucial on the 28th day of Najib Abdul Razak's trial for alleged abuse of power, corruption and laundering RM42 million from SRC International.
As cross-examination of the 40th witness resumes before Kuala Lumpur High Court judge Mohd Nazlan Mohd Ghazali this morning, attention will be focused on what she may further reveal on cabinet meetings chaired by the then-prime minister.
Of particular interest will be how the cabinet arrived at its decision to issue two government guarantees for the RM4 billion in loans to SRC International from Retirement Fund Inc (KWAP).
During examination-in-chief by deputy public prosecutor Muhammad Izzat Fauzan yesterday, Mazidah revealed that the cabinet did not engage in discussions before approving the resolutions to issue these government guarantees.
SRC International, a former subsidiary of 1MDB, was granted the first RM2 billion tranche of the loan from KWAP in August 2011, before receiving another RM2 billion in March 2012.
In February 2012, SRC International became a fully-owned entity of Minister of Finance Inc, which was headed by Najib, the then-finance minister.
Mazidah had testified that Najib chaired the cabinet meetings in August 2011 and February 2012 which led to the passing of the resolutions to issue the government guarantees.
This, she said, occurred despite the cabinet practice of ministers excusing themselves from discussions involving matters that may result in a conflict of interest.
- Mkini