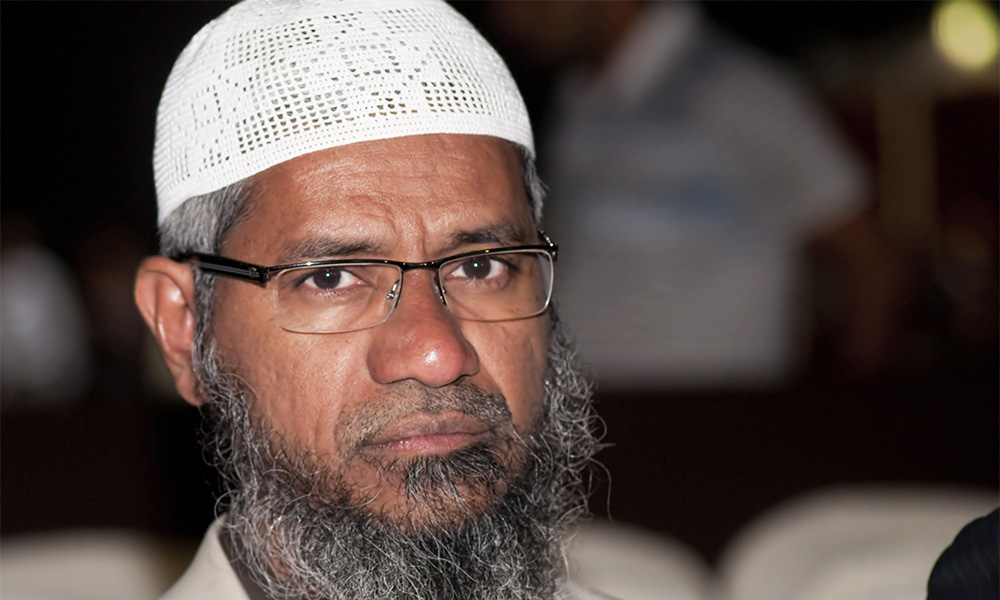 Prime Minister Dr Mahathir Mohamad is of a view that the controversial preacher Zakir Naik has ventured into "racial politics" following the latter's recent remarks on Chinese and Hindu Malaysians.
Mahathir said the government has no qualm about Zakir giving religious speeches but he said: "It's clear that Zakir wants to participate in racial politics in Malaysia.
"In the first place, I don't know who gave him the permanent resident (PR) status. But to be a permanent resident, you cannot participate in politics.
"You can make religious speeches and preach but he (Zakir) wasn't doing that. He was talking about sending Chinese to China... that's political.
"If you want to talk about religion, go ahead. That is permissible. We don't want to stop him from that," he said in a media conference after opening the 62nd ISI World Statistics Congress in Kuala Lumpur today.
Mahathir said even he himself never asked people of other races to "go back".
"We are very careful about how we say things that are sensitive to different communities in this country," he said.
Mahathir stressed that whatever action was taken against Zakir would be in accordance with the law.
"Now he's steering up racial feeling. That is bad. Because of that, I think the police have to investigate whether he's causing racial unrest... of course, he is.
"So, whatever action that we take will be in accordance with the law," he said.
Police had taken Zakir's statement and are expected to continue probing him at Bukit Aman tomorrow after more than 100 police reports were filed against him.
Previously, Putrajaya had refused to deport the preacher despite requests from India, saying he may not receive a fair trial there.
It was reported on May 2017 that Saudi Arabia had granted citizenship to Zakir. - Mkini