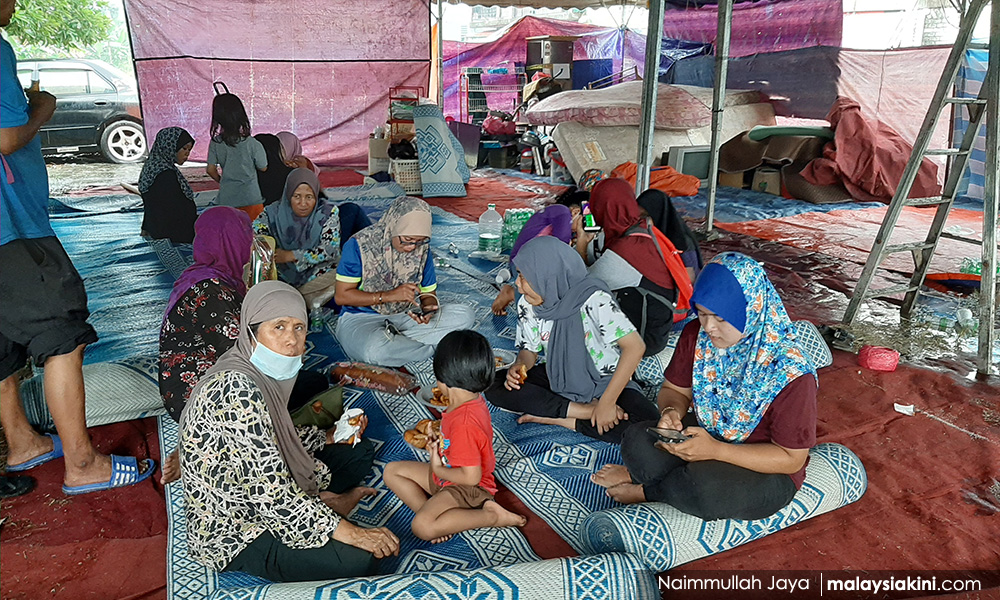 More than 30 homes in Kampung Kedondong in Paya Jaras were demolished yesterday to make way for a river widening and flood mitigation project at the nearby river.
The homes were built on Selangor government land but residents claim insufficient notice was given for them to move out.
Now homeless, many of those affected are now living under makeshift shelters made out of canopies and plastic sheets.
Sungai Buloh PAS chief Zaharudin Muhammad said the state government should at least have provided the residents with a transit home.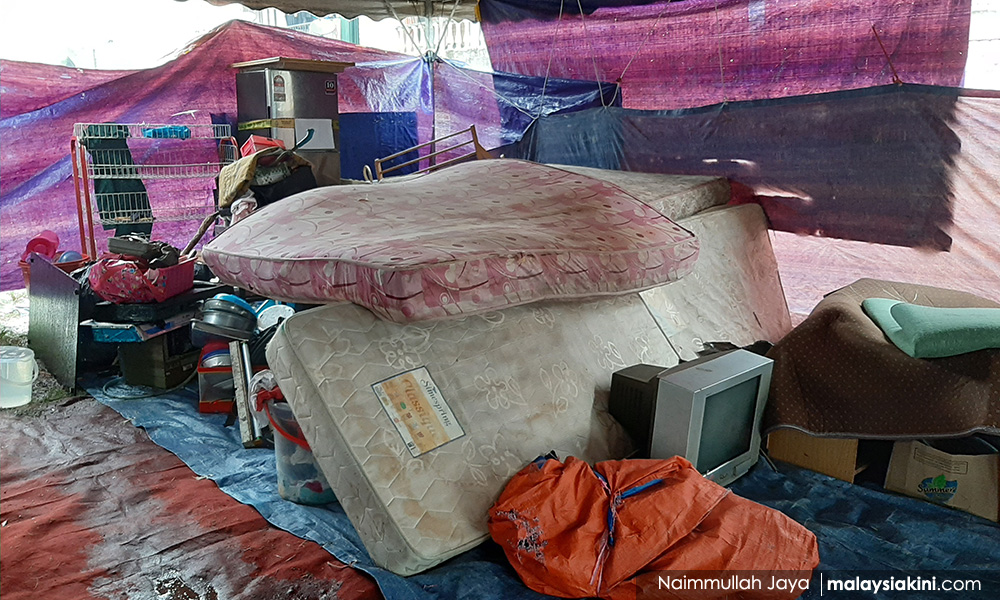 "We are not defending the residents move to continue living on state reserve land but we question (the demolition) from a humanitarian aspect.
"These homes were lived in by people, not ducks. Even if it were ducks, if the owner wanted to get rid of or relocate them, they would have to build a new coop
"The state government appears to not have had a plan. They should have provided a transit home," Zaharudin told reporters today.
There are some 70 houses in Kampung Kedondong of which over 30 were demolished yesterday.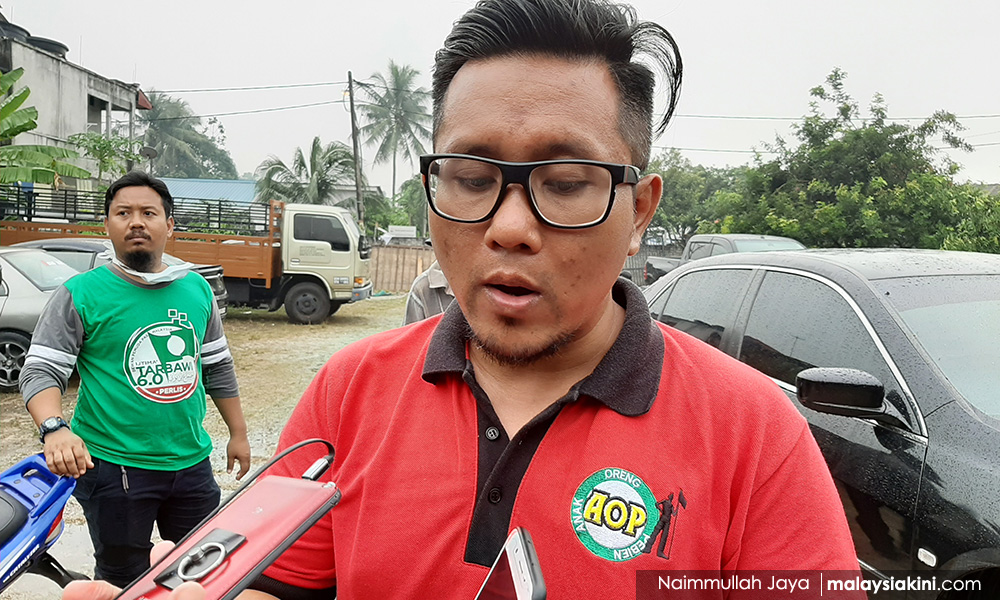 Kampung Kedondong taskforce chairperson Azroy Abdul Manaf (above) said the temporary shelter many were living under now was built using materials donated by other residents.
He said plans to demolish the homes begun in 2015 but were reportedly opposed by Paya Jaras assemblyperson Mohd Khairuddin Othman who was then a member of PAS.
However, the plans were revived on Aug 5 this year and residents were given a 30-day notice to evacuate.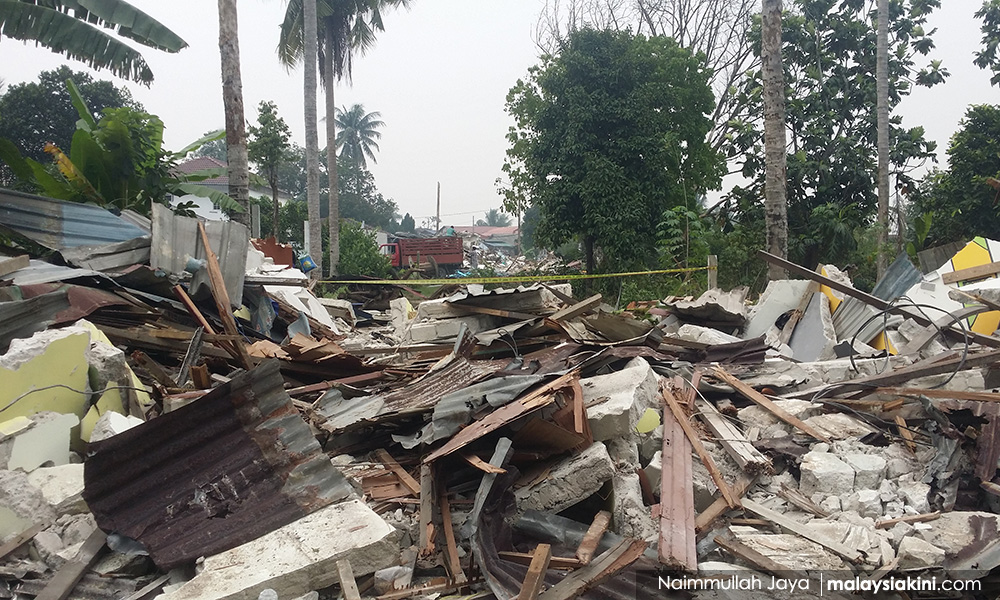 Azroy said residents had met with Khairudin, who is now with PKR and a state exco member, as well as with Sungai Buloh MP Sivarasa Rasiah to ask for the demolition exercise to be postponed to December.
Among the reasons for this, he said, was in order to not disrupt the education of the children especially those sitting for the UPSR exam which began on Sept 4.
Sivarasa had said the demolition would be postponed to Sept 16 and the operation was finally carried out yesterday.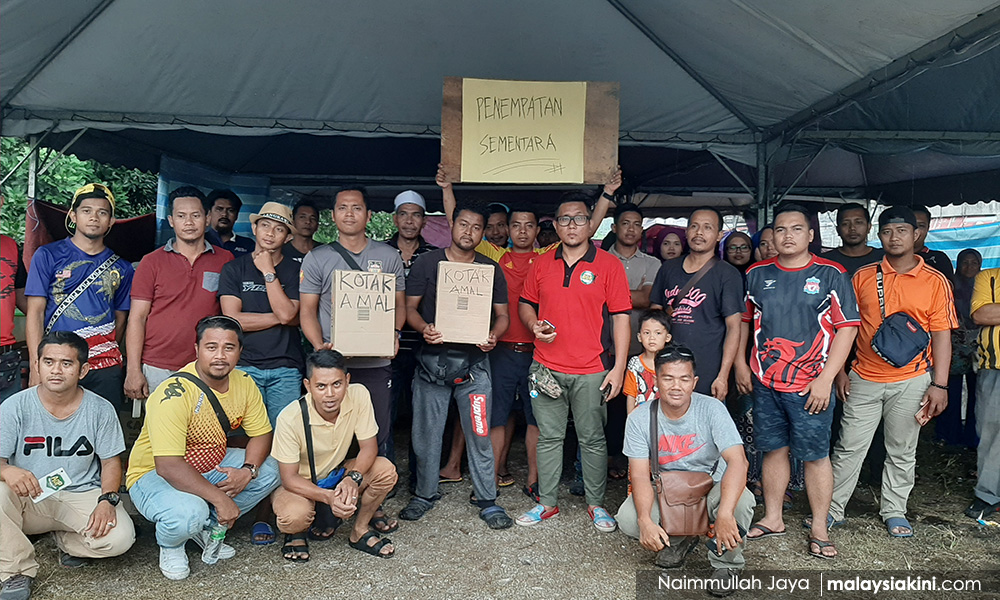 Azroy, however, claimed the demolition exercise was only supposed to involve three houses instead of the 30 destroyed yesterday.
Speaking to reporters today, he said the residents were not opposed to relocating but just that they needed more time.
"We have said from the start that as residents, we are not against development, we just want it to be postponed," he said.
Azroy also expressed disappointment that Khairuddin had not come to meet the residents after their homes were demolished.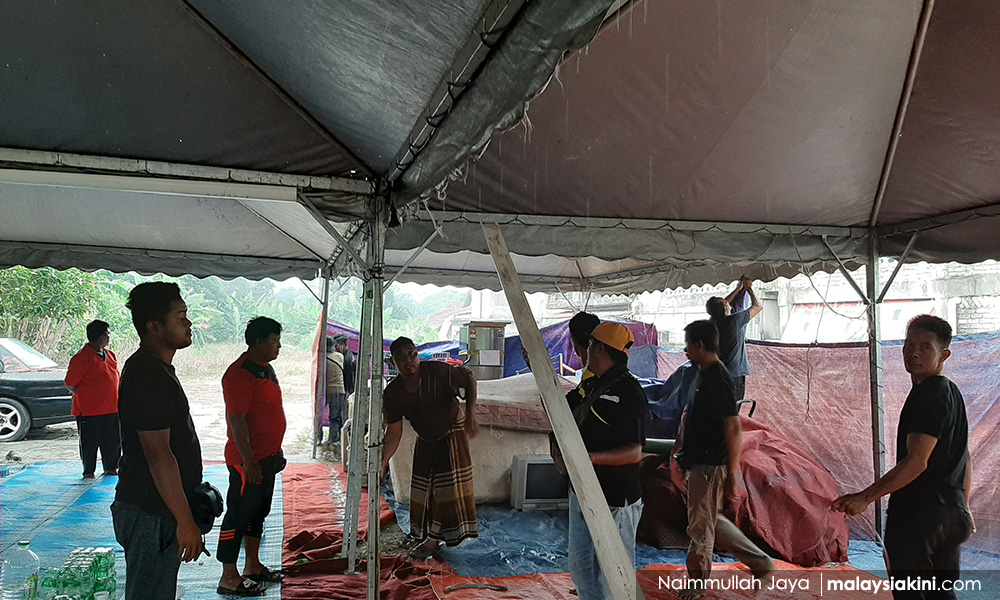 When contacted, the Paya Jaras assemblyperson said he would ask the district office and local authorities to check on the affected residents.
"I'll ask them to see how we can help. Some of those who approached us (the state government), we try to help them.
"But many choose to protest without negotiating, that is the problem," he told Malaysiakini.
Yesterday, Khairuddin was also reported to have said that the residents had been given offer letters for Selangorku affordable homes of Aug 2. - Mkini