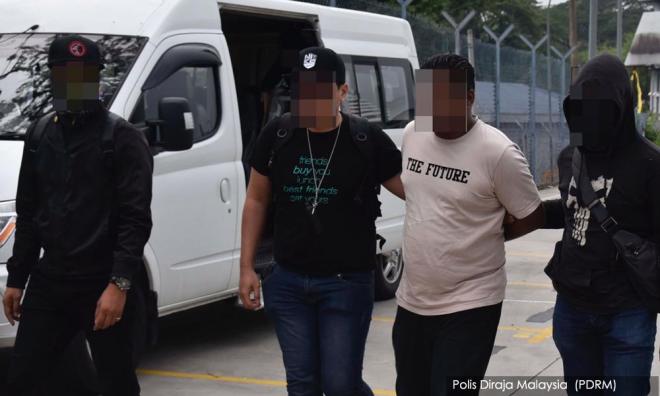 One of the suspects arrested over alleged activities linked to the Liberation Tigers of Tamil Eelam (LTTE) terror group has filed a challenge against police detention of him at court.
The 57-year-old restaurant operator from Sungai Buloh, Selangor filed the habeas corpus application with the Shah Alam High Court through his lawyer on Wednesday.
Habeas corpus is a writ requiring authorities to bring a person under arrest before a judge, usually intended to secure the detainee's release unless the authorities can show lawful grounds for the arrest.
According to lawyer S Selvam, his client was among the seven suspects arrested by the Bukit Aman Special Branch's Counter-Terrorism Division (SB-CTD) on Oct 10 in a dragnet against alleged activities linked to LTTE.
He said the suspect was arrested for making two video clips, in which the man had voiced his support for LTTE.
"Our challenge here, we are saying that my client was arrested solely because he has viralled two videos, in which he said the victims of the Sri Lankan regime are the people of Sri Lanka.
"So he said he is an Indian, and the Tamil Eelam is (also) Tamil, so what is wrong for him to give support to them.
"He is comparing his support (to LTTE) with others supporting the people of Rohingya, and Hamas in Palestine. He asked why should he be discriminated for showing support to the Indian people as he is also Indian," Selvam said,
According to the lawyer, they went with habeas corpus to compel the authorities to show to court if they have justifiable cause to detain the suspect.
Selvam said another reason they made the application was that Article 5 of the Federal Constitution is not applicable to the Security Offences (Special Measures) Act 2012 (Sosma) that police are using against the man.
For the record, Article 5 of the Federal Constitution stipulates matters concerning personal liberty, including the right of a person to be produced before a magistrate if authorities want to detain him or her for more than 24 hours.
Selvam said the application had been fixed to be heard by the court at 9am on Monday.
Earlier this month, the Malaysian police's Counter-Terrorism Division (CTD) arrested 12 people whom they claimed are linked to LTTE, including two state assemblypersons from Malacca and Negeri Sembilan.
During the series of operations across several states, which were carried out on Oct 10 and 12, the police also arrested an insurance agent suspected of having a plan to launch an attack on Sri Lanka's High Commission premises in Kuala Lumpur. - Mkini