Scandals, corruption, income inequality, structural discrimination, nepotism, cronyism and so forth. These are the burdens we bear.
Malaysia's decades-old problems, however, are not any more systemic than what other nations face.
What caused our problems, though, are the leadership blind spots of those who govern and those who oppose.
Leaders, blinded by short-term political gains over the long-term development needs of the people, have over the decades wasted away our human capital and polarised the rakyat.
Opportunist political behaviour, however, is as old as human history. Any wily politician will seize opportunities, and crises, to manipulate it to their advantage. In our case, it's deploying the fail-safe strategy of race and religion.
Hence, the changing tune and tone of Pakatan Harapan and gradual deviation from its electoral promises to wrestle away Muslim-Malay support from the Umno-PAS camp. What's the alternative?
From Harapan hopefuls to whoever may defect from the Opposition – I hear various names being cast around with traces of loyalty rewards to succeed the 94-year-old prime minister.
Regardless of who takes over as PM, identity politics, patronage and
crony-capitalism
will likely continue as if nothing has changed.
The successor needs to convince the 48 percent who voted for the coalition that it will take more than a term in government to achieve fundamental reforms.
Patience is wearing thin though, evident in the social media attacks on Harapan for governing below par – the unpopular education minister, for instance, and the novice youth and sports minister who strangely hosted a millionaire Islamist hate
preacher
and suspected money launderer on the
run
from India's financial investigators.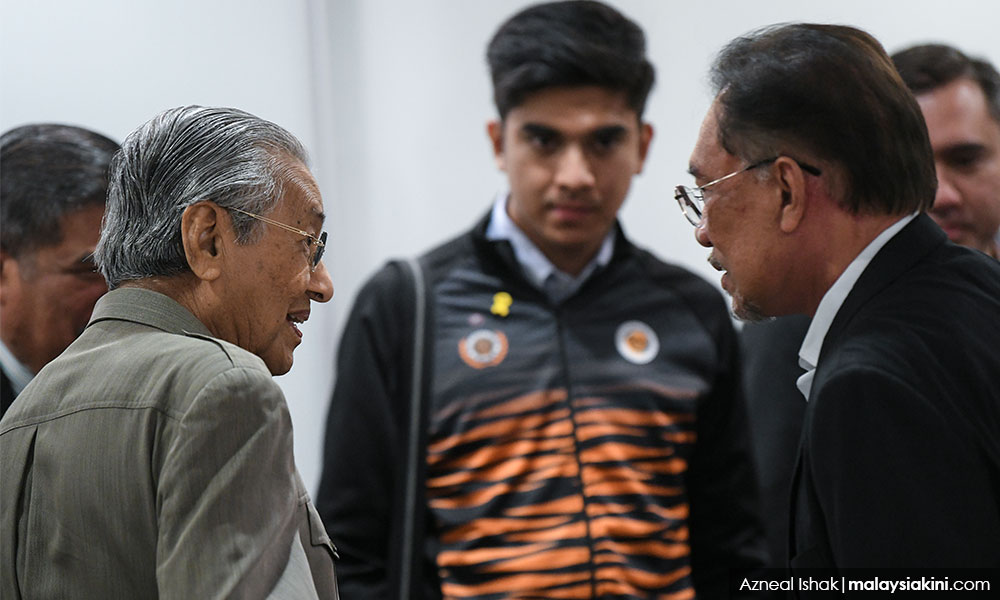 Harapan had certainly promised more than it could chew, as Mahathir so admitted, which brings the coalition's readiness to govern into question.
In a lengthy
blog
defending Harapan's governance so far, the prime minister urged the rakyat to give the government "a little bit of time and participate fully in the shared prosperity policies, and in two years' time you will realise that the direction of the government is right".
The next prime minister needs to be able to convince Malaysians to adopt more far-sighted perspectives in tackling systemic structural problems.
The snag is that for most politicians, their vision is hyper-focused on how to win the next election – and in the Malaysian context perhaps, how to amass a fortune for the family and kin while in office.
Harapan may well go down as a one-term wonder. The loss of the Tanjung Piai federal seat in November's by-election was a wake-up call that the ruling coalition is losing its Malay-Muslim support. That's my simple theory.
Tussles among the few hopefuls to succeed the
'old fox'
, who will likely hang on until May 2021, or longer, and in-party squabbles will further depress Harapan's popularity slide, much to the Opposition's glee.
If there were to be a public expression of requisites for a qualified PM, I'd submit these key traits of a progressive leader: someone who can see beyond the next election, race and religion; someone who is demonstrably dedicated to serving the people than be served; someone with an acute sense of social justice, and who is committed to fair and equal economic opportunities for all.
Who will qualify? As an outsider's guess, Anwar comes closest, in spite of my disdain for his ultra-Islamic Malay-centrist ideologies during his activist days in the early 70s.
That was central in Anwar's fiery politics, and core to what he was, and, perhaps, is.
A friend had asked if I thought Anwar was a changed man after his years of incarceration. Will he be the one to fulfil the reformasi goals?
"A leopard's spots don't change," I said. "Perhaps it may fade with age."
Like his former mentor and nemesis, Anwar's core ketuanan values often resurface each time he engages with the Malay heartland, but change when he fronts his non-Malay audience. Indeed, he is a politician for all situations.
Anwar's pragmatic ride through the vicissitudes of identity politics, however, does place him way above his peers. He was education minister, finance minister and deputy prime minister. He was jailed on charges of corruption and sodomy and received a royal pardon soon after Harapan won the GE14.
There are as many reasons why
Mahathir
is unlikely to move aside for Anwar, as there are why Anwar is "still the best bet" to be the next
PM
.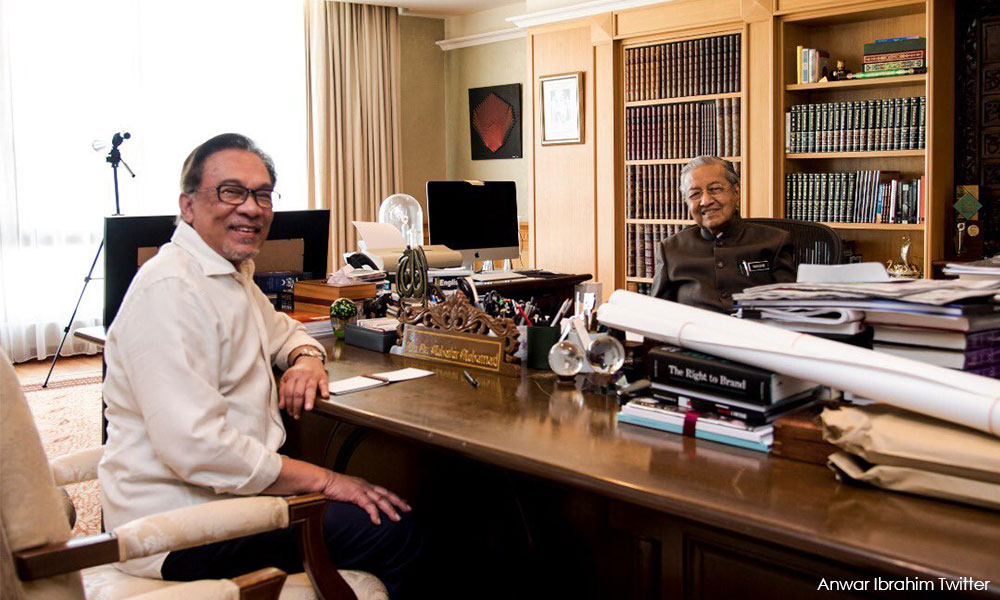 Reportedly, as one of five political leaders who had trodden the path from
prison
to power, Anwar is favoured among journalists in the West and a regular speaker at inter-civilisational forums.
Western media have subjectively framed Anwar as a humanist, a liberal Islamist thinker, a charismatic reformist post-1998, an orator who could engage with Jews as well as Arabs, and a prime minister-in-waiting.
In an interview with Time Australia (June 10, 1996) when his book Asian Renaissance was published, Anwar, who was deputy prime minister then, noted that the cultural and intellectual reawakening of Asians (and Malaysians) would evolve only when the mind and intellect are free of internal insecurity and independent of external constraints.
Anwar may have risen from the ashes, free of any external constraints to live his political dreams. However, his chameleonic persona, his
muted
silence as deputy prime minister when crony-capitalism was rife, and apparent hypocrisy, still casts
doubts
of his authenticity.
I feel a need to re-read Anwar's treatise to get a clearer picture of who is this "Renaissance" man, if he is to be the one.
Will Anwar sacrifice self-interest for the greater good of the people, regardless of their race and religion, just as
Nelson Mandela
did, the one Anwar said he most admired?
Or, Anwar Ibrahim could just be another Machiavellian opportunist hyper-focused on achieving his goal of becoming the eighth prime minister, the Buku Harapan only to be re-opened come GE15.
---
ERIC LOO is a senior fellow (Journalism) at the University of Wollongong, Australia. He is also the founding editor of the Asia Pacific Media Educator. - Mkini