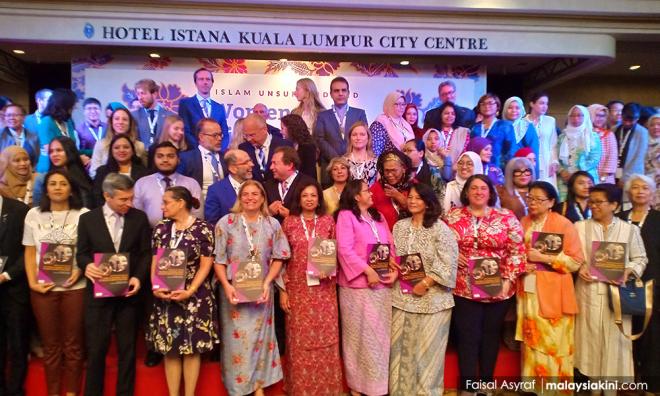 Greater efforts by all parties will be required if Muslim women are to be brought to the same level of equality as Muslim men in Malaysia, said Sisters in Islam (SIS).
A SIS commissioned survey among 675 Muslim women nationwide found that gender inequality is more prominent at an individual level and there exists strong pressure to conform to expectations of an ideal Muslim woman.
The survey's findings is to form evidentiary basis for SIS ongoing advocacy of Islamic family laws reforms in Malaysia.
"As a wife, a Muslim woman encounters far greater levels of discrimination than in other roles," said SIS in its survey report released today titled "perceptions and realities: the public and personal rights of Muslim women in Malaysia".
The study looked at how the struggle for equality is closely linked to a woman's ability to exercise her rights in areas including freedom of speech and expression.
"From the perspective of a Muslim daughter, 75 percent felt that daughters had a lesser right in making family decisions; and as a Muslim mother, 76 percent demanded a greater right to speak up and give opinions," the survey report said.
"For the Muslim woman in the role of a wife, 97 percent responded that it was their duty to obey the husband.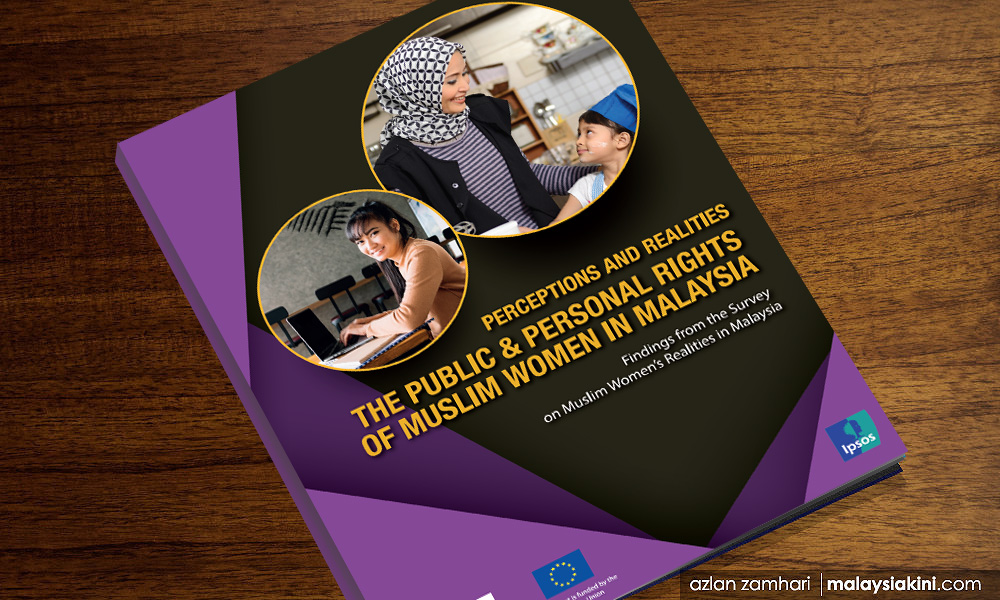 "Conversely, the data also showed that 57 percent of the women viewed the need to obey the husband as a challenge, particularly in their role as a mother," it further said.
About 21 percent of the respondents believe that a husband has a right to beat his wife.
"Majority of respondents agreed that it would be nusyuz (disobedient) if a wife were to leave the house without her husband's consent, refuse to move with the husband (54 percent), refuse to have sexual intercourse (52 percent), refuse to open the door for the husband (50 percent), or refuse to answer the husband's calling (46 percent).
"Under these circumstances, they believe a husband may beat his wife."
The survey also noted that many women feel that Islamic teachings can be used to favour men as the more dominant gender and this is a pressure point for women to portray a correct self-image as a Muslim woman.
It also addressed that many Muslim women in the country felt that there's a need to project an image of the proper Muslim woman.
About 80 percent of respondents agreed that they face challenges relating to social conformity while 59 percent experienced moral policing and public shaming.